Online casino tournament guide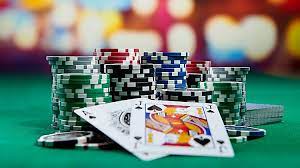 Want to take your casino game play to the next level? Maybe you've tried out all the games you think you might enjoy, and you're looking for something different to engage with. Maybe you're looking for a new challenge to test your wits against. Or maybe you're just looking for more ways to play and win. Whatever you're in the mood for when it comes to online casino gambling, we've got one solution that'll fit your every need – casino tournaments!
That's right – if you've never entered a casino tournament, now's your chance to explore the fast-paced world of organised online gaming. Whether you're a fan of slots, Blackjack, Roulette or even video poker, you'll find a tournament to join and a prize pool to play for – and plenty of electric casino action along the way! What's more, you'll also learn how to play against the clock, play against competition, and play for low risk, high reward prizes. All of which sounds like a win in our book. So if you're ready to get started, take a look at our guide to the various types of tournaments on offer, and take your pick!
How do you join a casino tournament?
Mostly just by keeping your eyes open. Those emails and newsletters from your casino that you usually delete? You'll usually find details of upcoming events in there, so maybe take a quick read through them next time they land in your inbox, just to make sure you're not missing out on anything exciting. Tournaments can also be advertised from within your casino software too, so keep a lookout for any promotional pop-ups or new events that might come your way.
Once you've found a tournament you'd like to play in, you'll then be able to plan ahead. Make sure you know the exact time and duration of the tournament you're thinking of joining, and make sure you can afford the buy-in too, if there is one. If the casino shares the tournament information and rules ahead of time, ensure you familiarise yourself with these details as well, so you know what to play and how to play it. Usually tournaments will have goals you'll need to aim for, like the biggest wins or the highest turnover – and knowing this in advance will help you feel cool, calm and collected on tournament day, rather than a bundle of ill-prepared nerves. Knowledge is power, and that's exactly the kind of energy you want to take with you into the game.
What are the different types of casino tournaments?
Good question – let's take a look.
Slots tournaments. By far the most well-known form of casino tournaments, slots tournaments are wonderfully easy to play, and hugely exciting too. Even better, they usually only require small bets in order to play, which means you won't break the bank by sitting down. They're electrifying, they're adrenaline-packed, and they'll give you the chance to face off against other players in the battle for the ultimate prize pool. What's not to love?
Most often the main goal of a slots tournament is to rack up as many credits as possible in the allotted time. Win the most credits, and you'll win the pot – simple as that. Of course there are a few things you'll need to know along the way, such as the fact that most tournaments involve playing one or more selected slots titles, that scheduled tournaments are advertised in advance while sit and go tournaments kick off as soon as enough players have sat down, and that you'll need to guard against boredom and dulled reflexes after a while, as slots tournament play can become repetitive. Other than that, the best way to find out more about slots tournaments is simply to take part – you'll gain valuable experience, you'll have a blast, and you might even net yourself some winnings too!
Blackjack tournaments. If you're more into table games than slots games, then Blackjack tournaments could totally turn out to be your thing. Here you'll need to pay a fee in order to enter, and you'll be given a stack of chips in return. Face off against the dealer in an online Blackjack tournament, and the player with the most chips at the end of the tournament will be the winner. Usually Blackjack tournaments will have a payout structure too, meaning that if you're one of the top finishers, you should win some kind of prize as well, but this will differ from tournament to tournament. Don't worry about that for now though – just bring your entry fee, bring your A game, and Lady Luck might soon bring some winnings your way!
Roulette Tournaments. Here's where you'll need your wits about you – don't make the mistake that some players do by betting high right out of the gate in order to get ahead early on. Instead, play it cool, bet cautiously, and you could soon see yourself climbing the ranks. Roulette tournaments usually involve either playing a fixed number of spins (which is where those aggressive high bets will usually come in) or playing for a set amount of time. Whichever type of tournament you enter, make sure to play wisely, play responsibly, and you could ultimately be playing to win.
Video Poker Tournaments. There's more than one type of video poker tournament available, but typically they involve players competing for a set amount of time in order to gain the highest score, usually over two rounds. The faster you play, the more hands you'll get through, and the more you could increase your chances of coming up with a super valuable hand. Play as many hands as you can over the duration of the tournament, and you could take the top spot when time's up!
Whether you're joining a freeroll (no entry fee), a regular tournament (entry fee), or playing in a scheduled tournament or a sit and go, one thing you can count on is an action-packed experience. That's because from slots to Blackjack, Roulette to video poker, casino tournaments are fast-paced and filled with excitement – and they could be exactly what you're looking for to boost your casino play. So the next time your casino holds a tournament, why not join and see what's in store. It could open up a whole new world of winnings for you!