Online slot review: Fluffy Rangers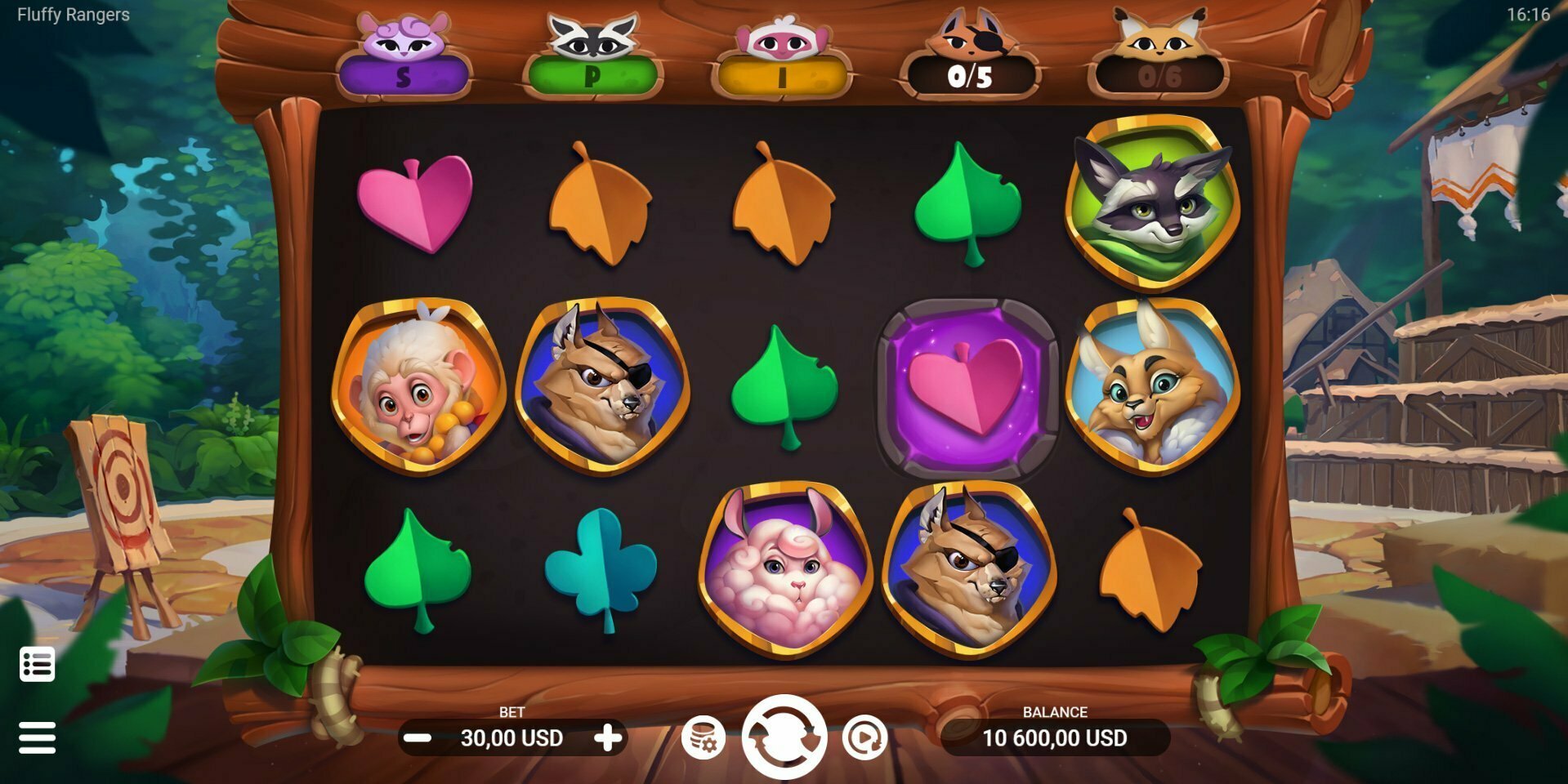 It's time to get fluffy! Who doesn't love cute, cuddly cartoon characters? And who doesn't love winning too? Well, thanks to Fluffy Rangers from Evoplay Entertainment, you can enjoy both – along with thrilling online slots entertainment at the same time!
With high quality graphics, adorable fluffy creatures to follow and exciting jackpots to play for, it's everything you love about slots – all with a good RTP of 96% too. Go on the hunt for the Fluffy Rangers themselves, in this case the sheep, racoon, monkey, lynx and coyote, and you could be looking at a top payout of 938x with these high value symbols along for the ride. Plus with 5 reels, 20 paylines, and features like free spins and ranger wilds to look forward to, the big wins you're after are only ever a spin away!
So how much do you need to bet to get in on the action with the Fluffy Rangers themselves? Well that's up to you! The good news is that with a betting range of $0.10 to $500 there's plenty of scope, and enough choices to suit every budget, no matter how big or small. With low to medium volatility there's less risk involved than with higher volatility slots, so bet what you can afford and see if your investment pays off!
As you'll see when you start to play, Fluffy Rangers doesn't just do cute and cuddly, it does excitement as well. Take the Ranger Collection feature for example. Get the reels rolling and you'll notice a different ranger at the top of each one. Get the right ranger on their respective reel, and you'll add to its meter total. Once a meter has filled all the way, it'll active a single letter in the word SPINS – and once the whole word has been activated, you'll trigger the free spins feature for a special bonus round!
Looking for more special features? Look no further than the ranger wild, which will trigger as soon as you find three identical rangers on either reel 2 or reel 4. Once you do, the rangers will instantly transform into a single wild, filling the entire reel to help bring more winnings your way! So the rangers aren't just adorable to look at, they're hugely rewarding too!
As always, before you start spinning the reels on Fluffy Rangers, it's important you budget carefully ahead of your game play session. Calculate how much you can afford to spend, how much you can afford to wager, and how long for, and stick to those limits. It's also a good idea to stay away from alcohol or other substances that could affect your decision-making – instead keep a clear head, and play when you're in a good, positive frame of mind.
Finally, remember that slots play depends entirely on luck, so there's no need to think up any complicated strategies or rely on any fancy betting techniques to try and manifest a win. Just bet what you can afford, play within your limits, and enjoy every fantastic, fluffy second. Good luck!
Happy Spinning 🙂