Online slot review: Tennis Champion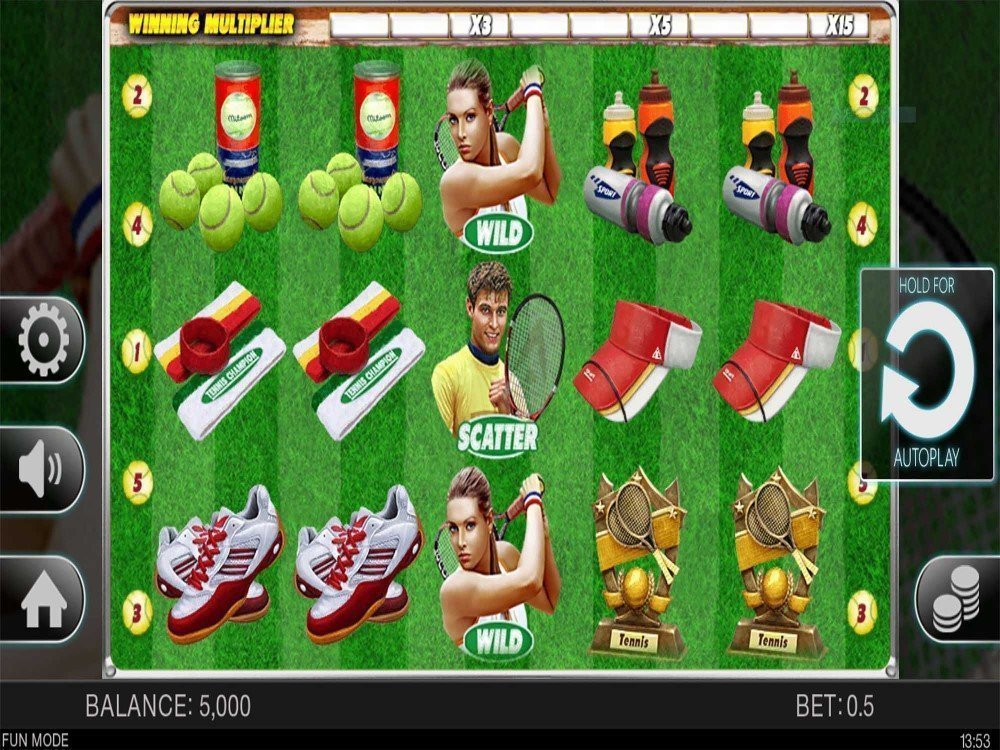 Wimbledon may soon be drawing to a close, but if you're a fan, you can still keep the tennis fever going with slots like Tennis Champion. Brought to you by the gaming minds at Spinomenal, Tennis Champion will have you playing for jackpots and bouncing back from defeat too. Because anyone can be a winner, but to come back from failure takes a true champion!
That's because Tennis Champion is no ordinary slot – it's one that allows you to turn your missed opportunities into winning ones. So you could go from zero to hero in just seconds, and score the ultimate 1,200x payout for a championship win!
Get ready for everything tennis to come your way in this thrilling slot, from racquets and sports bags to water bottles, hats and tennis shoes, and even tennis players too. And of course the game area is set against the backdrop of an actual tennis court, putting you right in the centre of all the action!
Ready to serve? Then let's get playing! While the concept of Tennis Champion might be new to you, the game area takes a familiar 5-reel, 5-payline format that pays both ways for combos of 3 matching symbols or 2 scatters. Look out for the wild symbol as it'll help add to your score, substituting for other symbols and creating winning combos too. The more you find, the more you'll win, and that's a plus for lovers of both slots and tennis too!
Aside from the wild, you'll also have scatters to look out for – symbols that'll multiply your winnings depending on how many you find on the reels. What's more, they'll bring free spins your way too, giving you 5 spins for finding 3 scatters, and up to 12 spins for finding 5 scatters. Find 3 or more scatters during your free spins round, and you'll retrigger the bonus for as long as you keep finding scatters. Keep serving win after win, and your payout score will keep adding up!
Of course, what makes Tennis Champion really stand out from the crowd is its win multiplier – which gets boosted for every spin that isn't a win. Take a look at the bar running across the top of the game area. Every spin that doesn't result in a win for you will turn one of the bar's nine sections green. Once all sections are lit up, you'll trigger a winning spin for yourself, as well as a range of multipliers too – 3x for 3 unsuccessful spins, 5x for 5 unsuccessful spins, and an unbelievable 15x for 9 unsuccessful spins! Looking at these payouts, it's almost worth it not to get a winning spin!
Tennis is a game where fortunes can change at any second – and it's the same with Tennis Champion. Whether your spin is a win or not, there's still the potential to come out on top, and turn a negative into a hugely rewarding positive. That's game, set and match for ultimate slots excitement!
Happy Spinning 🙂