Online slot review: Trollpot 5000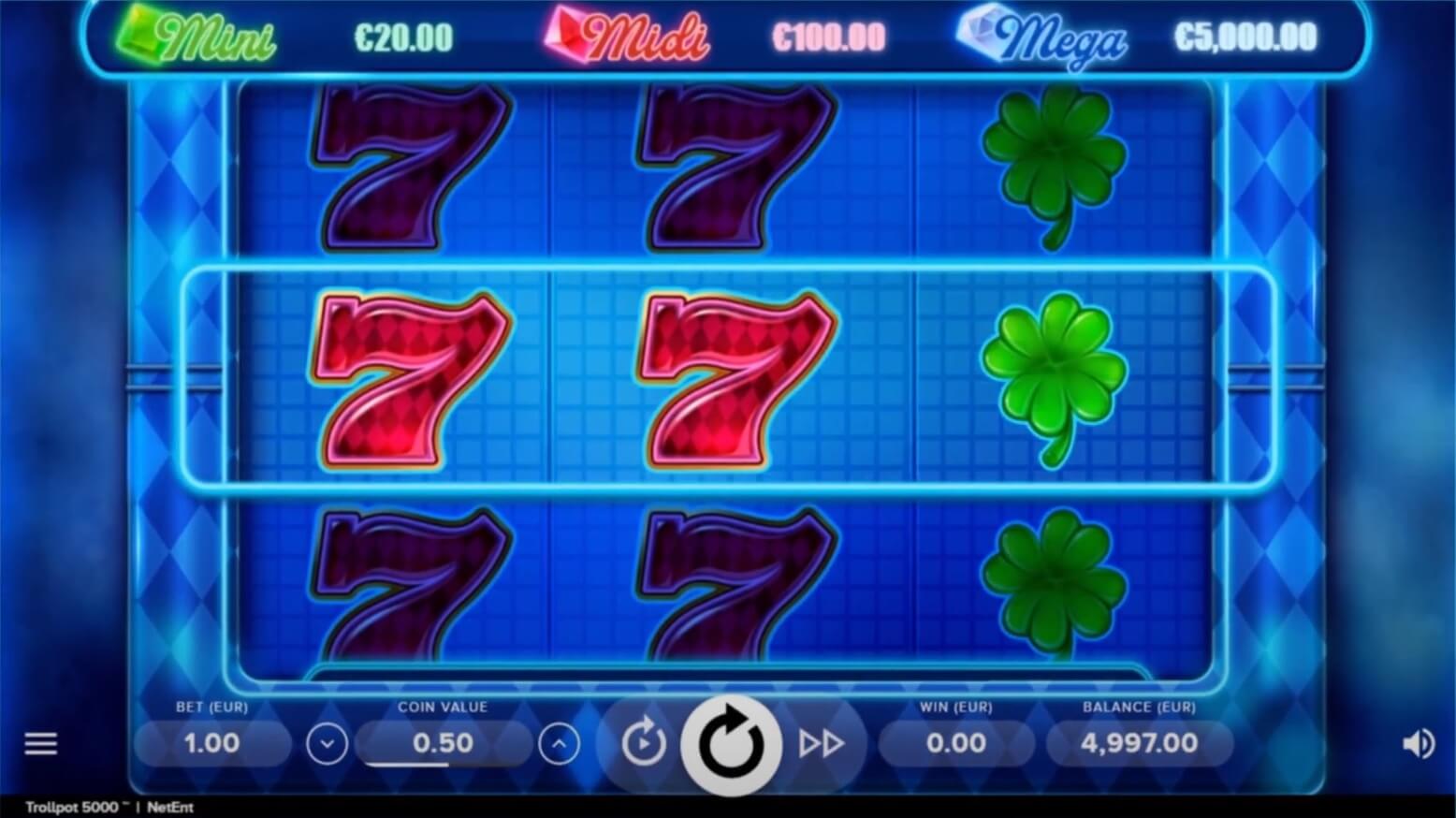 We don't know about you, but we're so over all the doom and gloom and seriousness right now. Wasn't 2021 supposed to be better in some way? Well, we've found something to make it better, and something that's full to the brim of cuteness too – Trollpot 5000! It's just the antidote we need to the current global drama, and it's got jackpots as well – what more could you want?!
Although it's a simple 3-reel slot, Trollpot 5000 is a winner when it comes to entertainment, and we have top gaming provider NetEnt to thank for that. Styled to look like an arcade game (yay for simpler times) and featuring a to-die-for Irish theme, Trollpot 5000 is everything you're looking for in a slot and more. What do we mean by that? We mean good old classic slots fun, multipliers, jackpots, and a nudge feature to push your winnings even higher! These aren't the scary trolls who live under a bridge – these are the awesome trolls who bring winnings and excitement. So let's go find some!
What are you looking for when you play Trollpot 5000? Symbols, and plenty of them! In keeping with the Irish theme, Trollpot 5000 features a shamrock, a Celtic symbol, mushrooms and a star, as well as a troll joker wild, a jewel scatter, and brightly coloured cauldrons to represent the various jackpots available.
Speaking of jackpots, what does Trollpot 5000 have hiding at the end of the rainbow for you? Thanks to a supercharged RTP of 96.19% and high volatility play, it could end up rewarding you with a mini jackpot of 20x your bet, a midi jackpot of 1,000x your bet, and an ultimate mega jackpot of 5,000x your original bet! No wonder it's called Trollpot 5000! (No, literally, that's why it's called Trollpot 5000.)
So come on, let's get playing and let's get to those trollpots! A bet of between $0.02 to $70 will get you in the game, spinning the reels to land 3 matching symbols on the slot's single payline. Doesn't sound too complicated, does it? That's because it's not – just place your bet, get the reels rolling, and see what the trolls have in store for you!
If you're wondering what that means, it means adventure all the way. Because while a simple 3-reel slot might sound a little tame, Trollpot 5000 has enough excitement to keep you captivated from your first spin to your last. For starters, there's the nudge feature, which you'll activate instantly by finding the jewel scatter. Trigger this bonus and the reels will nudge backwards and forward in search of winnings from other matching symbols hiding on the reels – meaning the nudge could turn out to be a huge money-spinner for you.
You'll also have a range of wild multipliers to look forward to as well – and since they stack, they could boost your winnings even further. Find one in a winning combo for a2x payout, find two for a 4x payout, and so on. So many symbols, so many winning opportunities. How wild is that?
Finally, there are the three fixed jackpots to look out for – and this you'll need to do during the nudge feature. Take a look at the top of the reels once all the nudging has come to an end, and if you find three jackpot symbols there, you'll be paid out the equivalent of the lowest jackpot. So get 3 mega jackpot symbols, and it's Trollpot 5000 all the way!
There's so much to get excited about with this charming slot, who needs the real world? Escape from the humdrum of daily life and feel the magic with Trollpot 5000 – world-class entertainment and jackpots galore!
Happy Spinning 🙂