Play Go-Go Bingo On The Go!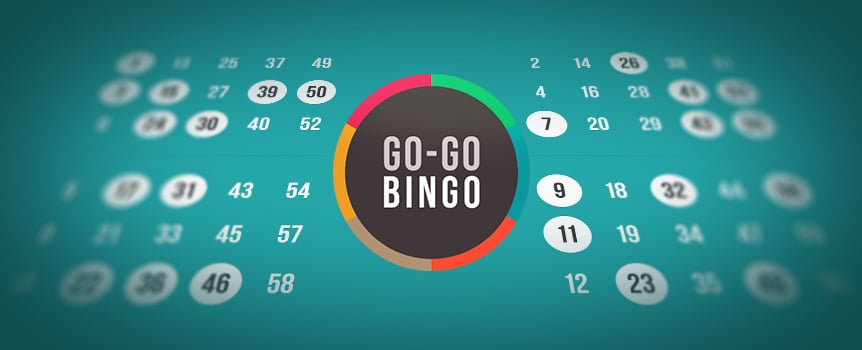 An exciting new version of bingo was released on desktop and mobile! From now on, you can play a short round of bingo anytime you want, anywhere you want. Go-Go Bingo offers a customizable interface where you have the option to choose your favorite background color i.e. tan, yellow, orange, blue, mint green etc. After you have selected your favorite color, you choose your wager so that the payouts can be scaled accordingly. The higher your wager, the higher your payout, obviously J
The screen will ultimately be divided into 4 bingo cards with each making up 3 rows and 5 columns. If you find the numbers on your card a bit boring, you have the option to shuffle so no worries there. 30 balls will be numbered between 1 and 60 and are selected at random. When drawn numbers match the numbers on your cards, they will be highlighted so that it's easy for you to see when you land on a winning match!
There are 12 available winning patterns and you also have the opportunity to activate one of three wins: Big Win, Mega Win and Epic Win….. I know, unique names right? 😛 You can see each card's winnings in the corner and your balance will be shown at the top-center of the screen.
My favorite feature about Go-Go Bingo is that if you happen to be one ball short of a win when the round ends, you can choose to buy an extra ball. Now sometimes, you will be given out an extra ball for free but normally, you have to pay. There are 9 extra balls so be sure to keep track of how many you use.
Happy Bingo 🙂