Shining Crown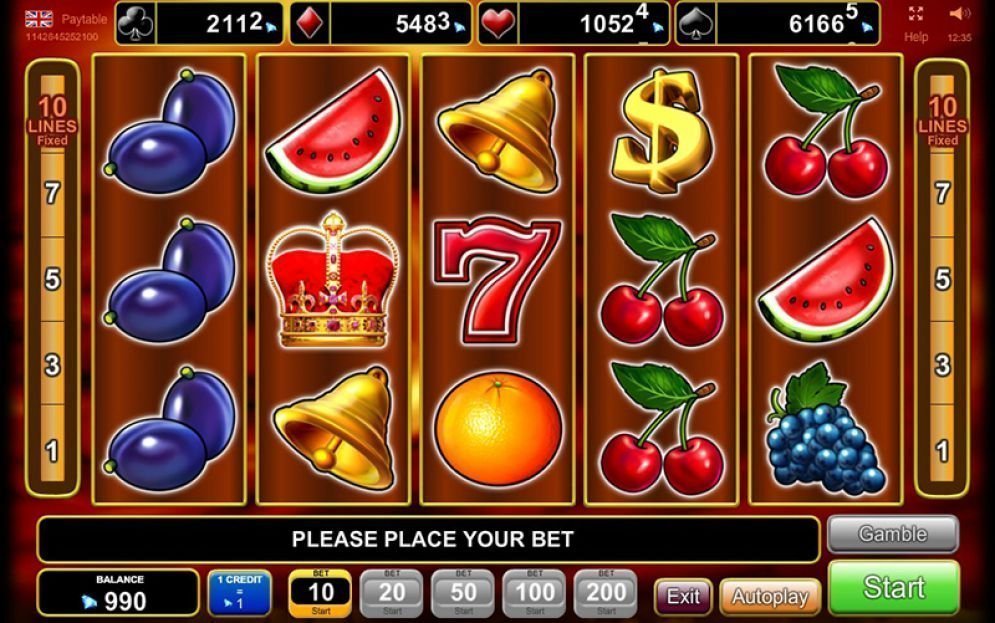 This EGT Interactive slot is a little more traditional and classic than the ones we have been reviewing lately however, I think that's that I like most about this game. It's simple with only 10 paylines and reminds me of the good old days. No bells and whistles yet it's still entertaining.
Since we haven't harped on about this lately, it's important to quickly double-check your settings before you get right into a game. Minimum and Maximum coin sizes on this game are only 1 while you have 5 fixed bet reels which gets the reels to start spinning for you at a preset betting amount. If you want to use these convenient features, definitely check on the amounts being used!
Shining Crown has a Jackpot Mystery Bonus which can be activated at random when you play any Jackpot Card. Your Mystery Jackpots are represented by 4 card suits such as: diamonds, clubs, spades and hearts. You will have to choose cards from 12 facing down until you get 3 matching symbols. You will win your prize according to suit!
Last but not least, there is a Gamble Feature in this game which is a nice little surprise for such a classic. You simply click on the "Gamble" button and if you guess the color of the card facing down, your prize is doubled. If you guess incorrectly however, your balance is lost and the game ends.
Feel like playing a new classic?
Happy Spinning 🙂