The most popular casino games of 2020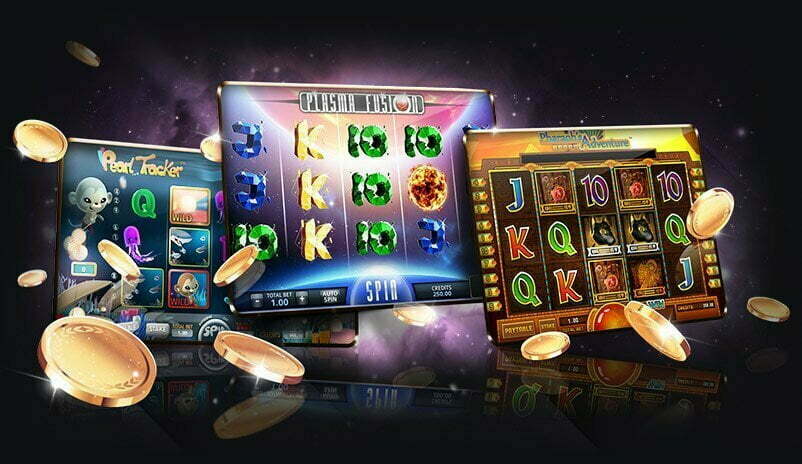 2020 has been a wild ride people! Bushfires, Tiger King, murder hornets (??) and of course, the big P. Pandemic. Yep, we're just going to leave that one right there. But it hasn't been all doom and gloom though. In amongst all those lows, there have still been some highs – people reaching out, helping each other, taking things a little more slowly, and rediscovering their passion for life.
For many people, one of those passions is gaming, and it's been interesting to see which games people have gravitated towards online, particularly following the temporary closures of so many land-based casinos. Thanks to its virtual nature, online gambling has given people a chance to connect with their favourite pastime while social distancing and staying safe – and has allowed them to reclaim and renew their love of gaming at the same time. Which games have people been drawn to over the past few months? Let's take a look!
Slots
Well obviously slots would be one of the games at the top of the list right? They're fun, they're exciting, they're engaging, and they offer huge jackpot potential with every spin! Even if you're a die-hard Poker or Blackjack player, chances are you've had a spin on a slots game at least once in your gaming career. With a choice of 3-reel, 5-reel, classic and video slots, as well as other innovative formats like 243 ways to win, there's literally a slots game to suit every type of player. Not to mention slots themed around popular movies, TV series and celebrities too.
The best part about slots? There are no complicated strategies or complex betting systems involved – and it's this that's surely the reason for slots' enduring popularity, particularly over this challenging time. Just take a look at your bankroll, decide how much you can afford to bet based on your chosen slot's pay table, and you're good to go! And if you're just starting out, play for free till you get the hang of it, then upgrade to real money play whenever you feel you're ready. Play on your desktop, on your mobile device, or whenever you have five minutes of downtime. The slots are always there, waiting to be enjoyed – which is why so many online players have been making the most of them!
Poker
It makes sense that Poker would be one of the most-played games during lockdown in a pandemic – because although it's a casino game, it's one of the most social ways to play, virus or no virus. With so many land-based casinos and Poker rooms temporarily closed, players have been reaching out to connect with their favourite game and each other online instead, playing Poker and interacting socially with each other at the same time. It's the online version of the traditional Friday night Poker game, and it's one that's been working phenomenally well over this time.
While there are many popular versions of online Poker such as Stud, Omaha, Hi/Lo, Caribbean variations and more, by far the best-loved form of the game is Texas Hold'em – two cards for each player, five community cards in the middle of the table, and the best hand wins. Thanks to its easy-to-follow format, it's become a firm favourite of both beginners and veteran players alike, and it's a staple at virtually every reputable online casino and Poker room out there. Socialising? Check. Social distancing? Check. Action-packed game play? Check, check, and check. Seems online Poker is an absolute winner all round!
Roulette
It's a mainstay of casino play and it's an iconic image all its own – of course people would be drawn to playing Roulette over lockdown! With its spinning wheel and super recognisable betting layout, it's one of the most well-known casino games there is, and one of the most exciting too. Plus – little-known fact – if you're a beginner and you've stayed away from it in the past, it's actually wonderfully easy to play, despite how complicated the betting choices might seem.
Essentially, the point of Roulette is to predict where the Roulette ball will land on the wheel – either the exact number, whether it comes to land in a red or black space on the wheel, or a number of other possible outcomes. Make your decision, place your bet, and see what fate has in store for you!
While Roulette variations differ from casino to casino, most reputable venues will usually have a choice of European, French and American Roulette, along with a few other variations, such as progressive Roulette too. Bear in mind that European and French Roulette, with their single zero and 37 numbered spaces have a lower house edge than American Roulette with its double zero and 38 numbered spaces, and you'll do just fine. It's all about becoming comfortable with Roulette betting, and finding the variation that suits you best. Then just see where the wheel of fortune takes you!
Blackjack
We can't talk about 2020's most popular casino games without giving Blackjack a shout-out – because it's a hugely popular casino favourite not just this year, but every year. You've seen it on TV, you've seen it in movies, and chances are you've even tried it at home yourself. Why? Because it's incredibly easy to learn – just beat the dealer with a card hand value as close as possible to 21 without going over, and you'll be in the money!
Of course there's a little more to it than that, particularly where strategy is concerned, and it's one of the few games in which you'll actually be able to lower the house edge in your favour, according to your skill level. It's for this reason that Blackjack is a game that's captivated players for decades, and why it still continues to rule the tables both on land and online. It's simple enough for beginners to pick up, and complex enough to continually challenge and excite seasoned players, game after game. No wonder it's been so hugely popular during lockdown – and why it'll continue to be just as popular once land-based casinos are back in business again. Hit, stick or fold? Don't mind if we do!
2020 has been a trip so far, and it shows no signs of slowing down. The best way to deal with it? Do the things that make you happy, play the games that you enjoy, and always make sure the people in your life know how much you love them. It's the only way to play.
Happy Spinning 🙂