The world's biggest gambling countries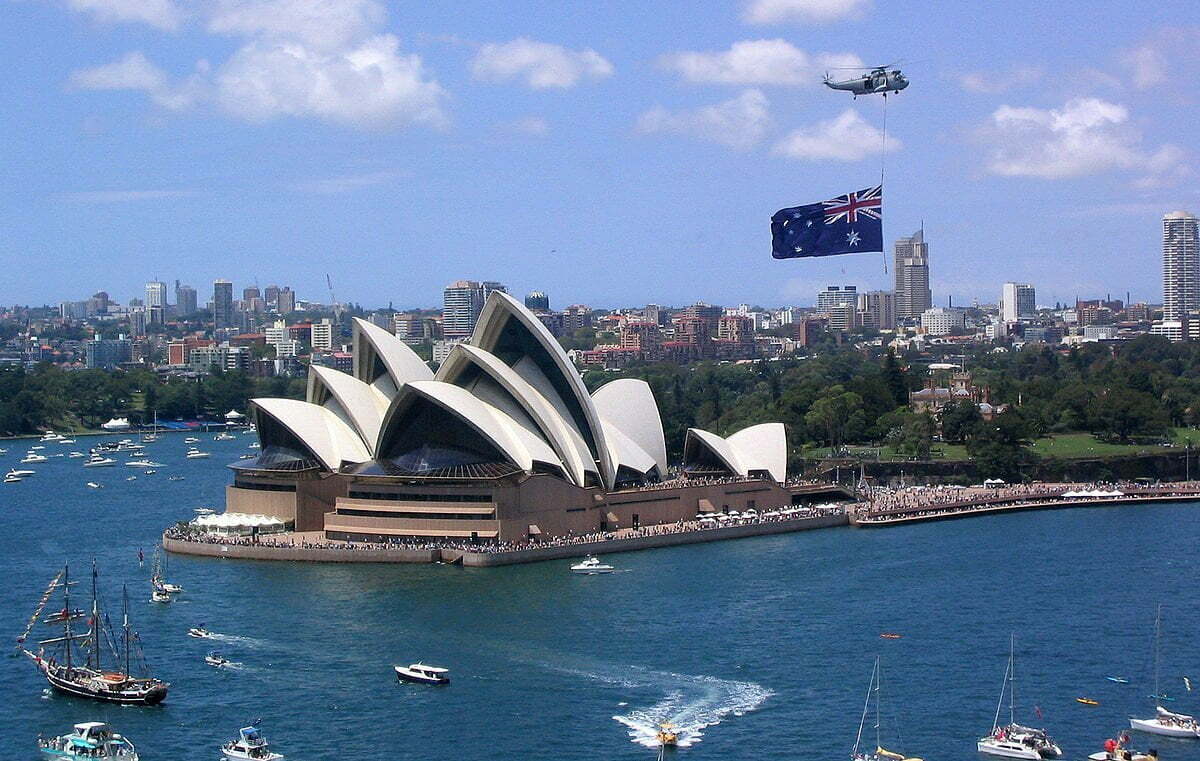 Gambling is a favourite pastime of many around the world, whether enjoyed at land-based casinos, or online via laptop, desktop, or mobile device. But which countries enjoy gambling the most, and which spend the most on it each year? Let's take a look.
Australia
If you're from Australia, you probably already know that it's one of the biggest gambling countries in the world, offering casino play, sports betting, and lotteries too. Even better, it doesn't tax gambling winnings either, which means every cent you win is a cent you keep. While sports betting is a particular favourite of Australians, by far the most popular gambling choice is slots play – or 'pokies', as they're called in Australia (short for 'poker machines', referring to the card symbols that appeared on the slot machines of old). In fact, half of the pokies in the country can be found in South Australia alone (think cities like Adelaide, Port Pirie, Mount Gambier and more). On average it's reported that Australians spend around $1,200 on gambling each year, which works out to roughly $100 a month. We hope the pokies are just as generous in return!
Singapore
You might not think it, but in fact Singapore boasts one of the fastest growing gambling communities in the world, a feat made all the more impressive by the fact that its first casino was opened just ten years ago, in 2010! While the people of Singapore enjoy their gambling (to the tune of approximately $1,174 each every year), the government has a series of strict controls in place in order to support responsible gambling. Not only does it charge locals $81 to enter the casino, it also allows family members to ban each other from entering gaming establishments under its 'Family Exclusion Orders'. Business is still booming however, especially in the tourist industry, with statistics showing more than $1.5 billion spent by visitors in 2018. Talk about the house always winning!
Finland
Perhaps somewhat surprisingly, Finland is a notable entry on our list, with more than 41% of adults gambling weekly. In an interesting twist, the Finnish government actually supports gambling, even opening community casinos for locals to attend and enjoy. At the same time, the government is also a staunch supporter of responsible gambling, considering a spend of more than $120 a year to be a sign of problem gambling, and offering free counselling to those who play at this level. In addition, the country raised its minimum gambling age from 15 to 18 in 2011, in order to discourage gambling amongst the youth. Despite the government's limit, Finnish people spend an average of $560 a year on gambling, with both 18-year-olds and people of retirement age taking part. Because just as we've always said, gambling is for everyone!
Canada
The Great White North is bringing it in the gambling stakes, with over 75% of adults enjoying at least one form of gambling or another, the majority of fans hailing from the province of Saskatchewan. With 50 casinos around the country and complete gambling freedom, Canada offers a wide variety of betting options to players, including online gaming, casinos, sports betting, lotteries and more, with all winnings taxed in order to boost the national budget. On average Canada's gambling industry turns over approximately $13 billion each year, with players spending an average of $570 each annually – not too much, when compared with the spend of other countries. Turns out that it's not just ice hockey that Canadians love – it's placing bets on it too!
China & Macau
We've taken a look at the casinos of Macau before, so it should come as no surprise that China is among the world's biggest gambling countries. While gambling and casino play are actually prohibited in China itself, the rules of gambling in Macau are very different – no surprise then that the region boasts one of the largest revenues in the gambling industry, with approximately $35 billion being spent each year, mostly by VIP players. Outside Macau, Chinese citizens are allowed to take part in other gaming activities such as lotteries, sports betting and mah-jong, all of which bring in more than $50 billion annually. We don't know about you, but China and Macau are next on our list of must-visit places!
Ireland
If you have a love for sports betting, and horse racing or greyhound racing in particular, then book yourself a trip to Ireland, as here's where you'll be able to indulge your passions for both. One of the world's biggest gaming nations, Ireland's casino industry is surprisingly completely unregulated, due to the fact that it still adheres to the Gaming and Lottery Act of 1956. While online gambling is a more recent addition to Ireland's range of gambling options, it's nevertheless growing in popularity every year – however horses and greyhounds still come out on top as punters' favourites. On average, the Irish tend to spend upwards of $580 on gambling each year, whether at casinos, on sports, or on lotteries as well. Do they have the luck of the Irish when it comes to winning? We certainly hope so!
India
What would you expect to play in India if you were a gambler? If you said online poker, you'd be correct, and you'd take the pot too. With India and its technology developing rapidly, specifically in the digital and mobile space, gambling (particularly online gambling) has seen a sudden surge. So much so in fact, that India's gambling revenue now exceeds $130 billion – an impressive amount, and one that goes to show just how popular the pastime of gambling has become.
USA
Last but certainly not least, let's take a look at the US – a country that allows legal gambling in just two places (Las Vegas and Atlantic City) and yet by the end of 2019 was set to show a gross gambling income of $495 billion. Let's not forget that recently legalized sports betting is starting to make a contribution to this number as well, although by far the lion's share of the USA's gambling revenue is still generated in Las Vegas, everyone's favourite gambling town and a place where everyone goes to let loose, have fun, and just maybe make their dreams come true too.
Happy Spinning 🙂