The world's most expensive restaurants: Part 2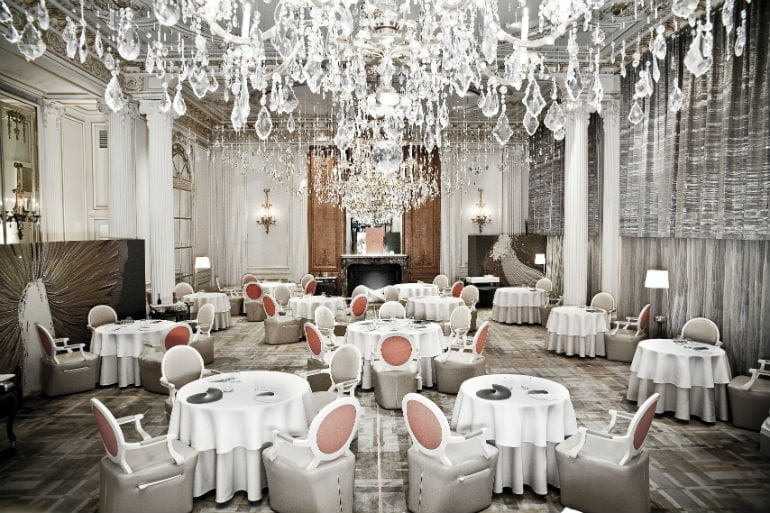 You found our look at the world's priciest dining establishments so yummy, we just had to bring it back for seconds! Take a look at just what you can expect from more of the world's most expensive restaurants, and start saving your casino jackpot for starters, mains and dessert.
1. Ithaa Undersea Restaurant, Maldives — $320 per person
Sure, why dine on solid ground when you can go underwater instead? That's the concept of Ithaa in the Maldives, an underwater restaurant set five metres below sea level, in the depths of the Indian Ocean. Along with gourmet delicacies like truffles and lobster, you'll have a breathtaking view of the ocean itself, from a completely unique perspective. Feast your eyes on coral and surrounding sea life; feast your palate on a truly spectacular four-course lunch or six-course dinner, for up to $320 per person (excluding drinks of course). If you haven't booked your trip to the Maldives or your reservation at Ithaa yet, what are you waiting for?
2. Alain Ducasse at the Dorchester, London — $343 per person
Get back on solid ground with an eatery that's more traditional, but just as delectable. For this one you'll have to travel to London, all the way to Alain Ducasse at the city's famed Dorchester Hotel. This three Michelin star restaurant is more than a treat – it's an experience that only the wealthiest patrons can afford to enjoy. But luckily with a casino jackpot in your pocket, you'll be more than able to pay your way. Choose from the A La Carte menu for $136, all the way up to the Black Truffle Menu for $343, and enjoy every last heavenly bite.
3. Plaza Athénéé, Paris — $550 per person
If you liked his restaurant at the Dorchester, you'll love Alain Ducasse's Plaza Athénéé in Paris – although this time you'll have to dig a lot deeper to settle the bill at the end of the night. More than simply a restaurant, the space is a work of art in itself, featuring shimmering crystal chandeliers, cutlery from the 1970s, and pure glamour from floor to ceiling. Once you've finished admiring the décor, you'll be able to turn your attention to the food – and what a feast you'll find! Featuring only the best and freshest local produce, each of Plaza Athénéé's dishes is made from only the rarest and most delectable ingredients, making every mouthful a gastronomic experience all its own.
4. Ultraviolet, Shanghai — $570 per person
Our final restaurant for review – Ultraviolet, in Shanghai, China. You'll probably find it hugely challenging to get into (small wonder when the restaurant only seats 10) but keep at it – you'll be glad you did. After having worked on his innovative sci-fi concept for 15 years prior to opening Ultraviolet, chef Paul Pairet finally opened the doors to his dream restaurant in 2012 – and it's one that has to be seen to be believed. Aside from 20 sublime courses, you'll also be treated to an extravaganza of light, sounds, images and simulations, creating a completely immersive multi-sensory experience from start to finish. It's a feast for all the senses, and it's one that's worth every cent of its $570 price tag – so start saving, or start winning, because this is a bucket list experience like none other!
Happy Spinning 🙂