The world's most expensive superyachts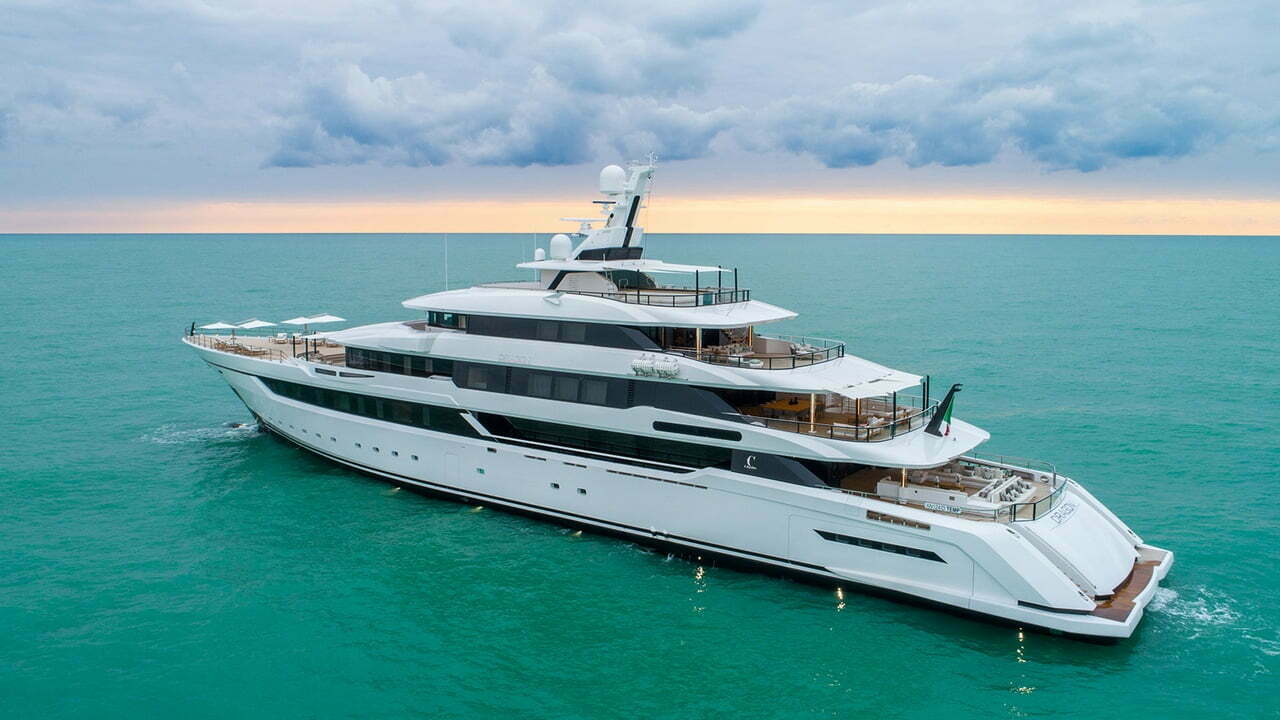 Nothing says super rich more than a superyacht – your very own luxury vessel, ready to set sail for exotic destinations at a moment's notice. Now that's what you should be doing with your online casino jackpot! But what do the best superyachts actually cost, and what types of features should you be looking for in your own ultra-lavish cruiser? Let's take a look at some of the world's best, and most expensive!
Seven Seas – $200 million
Now you can literally sail the seven seas on the Seven Seas – for the low price of $200 million, that is. Since being built in 2010, the Seven Seas has cruised the world's oceans like the beauty she is, custom-built in Amsterdam and measuring an amazing 282.15 feet. Get her up to full speed and she'll cut through the sea at up to 20 knots an hour, or kick back to 15 if you're in more of a relaxed mood. With space for 14 guests in 7 cabins, as well as 23 crew, the Seven Seas is the ultimate blend of craftsmanship and luxury. The only bad news is that you won't be able to charter it, so you'll have to go all out and hope that its owner is willing to sell – if the price is right of course!
Al Mirqab – $250 million
Want to literally sail in the same yacht that was made for one of the world's heads of state? Then you'll be looking to board the Al Mirqab, specifically built for the Prime Minister and Foreign Minister of Qatar, Hamad bin Jassim bin Jaber Al Thani. Yes it's more expensive than the Seven Seas, but there's a good reason for that – because this superyacht can comfortably accommodate 24 guests in the most lavish of suites, and boasts 55 rooms for crew members as well. The extravagance doesn't stop there however, because the Al Mirqab features amenities you'd usually only expect to see at a five-star resort, such as a cinema, bars, jacuzzi, swimming pool, and of course, a helipad. Because every self-respecting superyacht needs a helipad!
Radiant – $320 million
We're upping the stakes here with Radiant, this time with an eye-watering price of $320 million – and if you're thinking of making an offer on it, you'll have to chat to current owner Abdulla Al Futtaim. With space on board for 20 guests and 44 crew members, the Radiant also features a wealth of unbelievable amenities from a movie theatre to a gym, a jacuzzi, massage room, and even a tender garage too. Because every big yacht needs a smaller vessel to keep it company.
Motor Yacht A – $323 million
We don't know how sold we are on the name, but we're definitely on board for everything that Motor Yacht A has to offer! Even better, it's for sale too, by owner and Russian billionaire Andrey Melnichenko. The only down side is the price, which comes in at over $320 million. But just look at what you'll get for your money – a helicopter hangar, three swimming pools, a disco (oh yes) and six guest suites with movable walls! Plus of course a 30-foot speedboat too. Anyone want to chip in and help us out with the asking price? Here's where that casino jackpot would come in very handy!
Happy Spinning 🙂