The world's most expensive weddings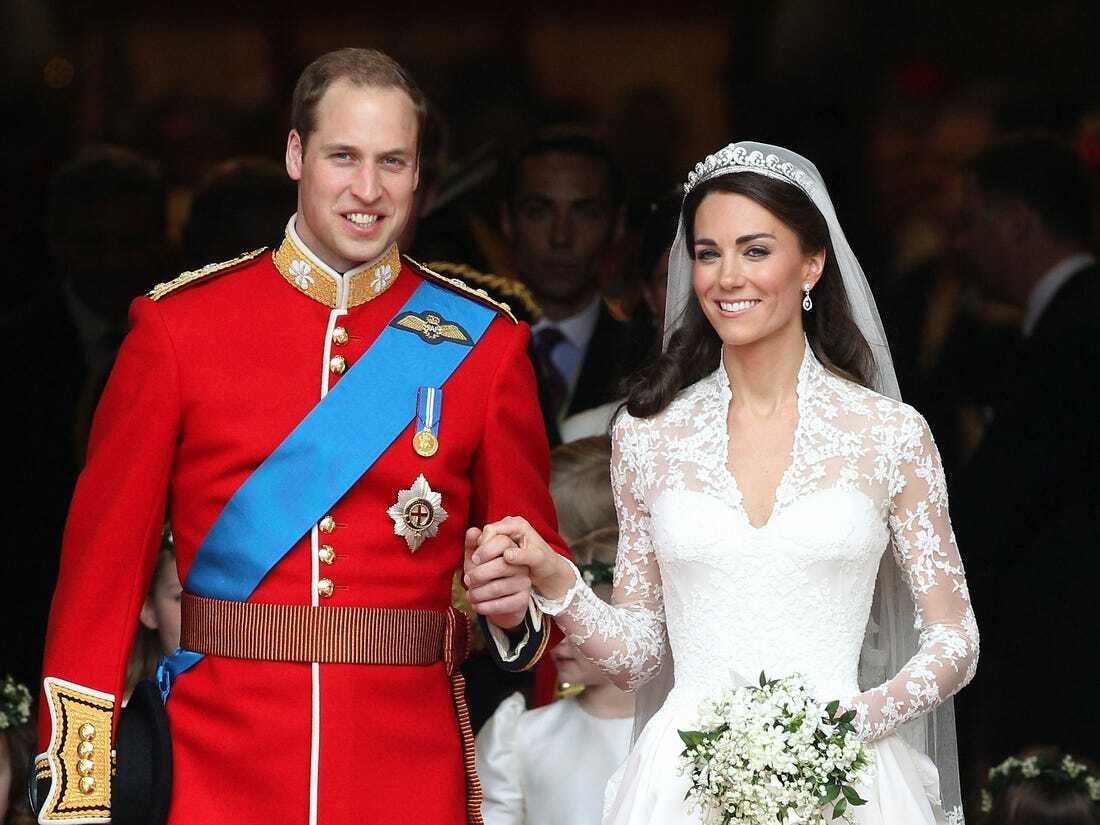 Yes, right now the whole world's pretty much on lockdown and everyone is (rightfully) self-isolating. So for the moment that means no big social gatherings, and unfortunately no weddings – whether you have a casino jackpot to spend or not.
If we can't have any weddings though, the next best thing we can do is read about them – because who doesn't want to party like a celebrity! Take a look at just how the rich and famous splashed out for their various ceremonies, and find some inspiration for your own upcoming celebration the minute it's safe to go back outside!
The royal wedding of the Duke and Duchess of Cambridge – $70 million
You probably guessed this one would be right at the top – in fact you probably watched it too in 2011, along with 23 million other viewers worldwide. Because this wasn't just a normal, run-of-the-mill wedding, this was an extravaganza from start to finish, and one that cost an unbelievable $70 million! By comparison, Charles and Diana's wedding 30 years previously cost just $6.4 million – and back then, even that was thought to be an exorbitant amount.
So what ended up contributing to the enormous price tag? Flowers, for one, coming in at an amazing $1.1 million for all the ceremony's floral arrangements, including the bride's gorgeous bouquet of lily of the valley, hyacinth, ivy, myrtle and sweet William (aw!). Then of course there was the exquisite bridal gown, designed by Sarah Burton of Alexander McQueen at a cost of $434,000, including intricate lace handiwork and a nine-foot-long train. Add to that the wedding bands, cake, TWO receptions (lunchtime and evening) plus security for the happy couple and their two thousand guests, and you can understand how things slowly add up. It might have had a seriously lavish price tag, but it was most definitely a wedding fit for a king!
The wedding of steel tycoon Lakshmi Mittal's daughter – $60 million
There aren't many weddings that can top William and Kate's, but we've found one that comes pretty close – the wedding of Lakshmi Mittal's daughter Vanisha to her businessman partner, Amit Bhatia. Who is Lakshmi Mittal? Only one of the wealthiest men in the world – and as a billionaire, someone who could have afforded the wedding's $60 million price tag many times over. Even more impressive is the fact that the wedding in question took place in 2004, so just think with inflation how much it would have cost today!
What kind of weddings do billionaires throw? Ones that last six days, for starters. In fact, the entire wedding party of 1,000 guests was flown out to Paris at Mittal's expense, staying in some of the most expensive hotels in the city. The wedding itself was held at Chateau Veaux le Vicomte, an historic 17th century chateau, where guests dined on hundreds of perfectly prepared dishes, and enjoyed fine wines worth more than $1.5 million. As for entertainment, pop princess Kylie Minogue herself was flown in to perform at the ceremony, which she did for 30 minutes at a cost of $330,000! And to top it all off, fireworks were set off from the top of the Eiffel Tower to end the ceremony in the most extravagant style possible. Sadly, the marriage was dissolved in 2013, but we bet it's an event the guests are still talking about to this day!
The wedding of the Crown Prince of Abu Dhabi – $45 million
We mentioned inflation in the previous entry, but here's an example of it that'll blow your mind. In 1981 this wedding cost $45 million – today, adjusting for inflation, it could conceivably come in at hundreds of millions of dollars instead. Literally how?? Well, when you're the Crown Prince of Abu Dhabi, you do things a little differently. Instead of hosting your nuptials at a regular venue, you build an entire stadium to accommodate all 20,000 of your guests! And you don't just celebrate the wedding with those guests – instead you celebrate at every single town in Abu Dhabi on the week of your wedding, and you have a feast in each one as well. Plus if you're the bride, you rake in a fortune in gifts – 20 camels loaded with diamonds and other precious gems. It's good to be the Crown Prince!
Chelsea Clinton's wedding – $5 million
Never mind being a Crown Prince – what kind of wedding do you get when you're a political princess, and the daughter of a former United States president and a former US Secretary of State? If you're Chelsea Clinton, you get a $5 million event at Astor Courts Estate in New York's Hudson Valley, and 500 guests to join in the festivities. Not only that, you also get a gorgeous Vera Wang bridal gown, a cake worth $11,000, and a fireworks display too, all with a breathtaking view of the nearby Hudson River. Perhaps not quite as expensive as a real royal wedding, but every bit as sophisticated. And of course it's a fairytale with a happy ending, because since their lavish wedding in 2010, today Chelsea and her investment banker husband Marc Mezvinsky are parents to three beautiful children. Congratulations!
Wayne Rooney's wedding – $8 million
If you're a famous footballer, you don't just get married anywhere – you get married in a villa and celebrate in an abbey afterwards. At least, that's what Manchester United player Wayne Rooney did, when he married his childhood sweetheart, Coleen McLoughlin, in a luxurious ceremony in 2008.
For a total cost of $8 million, Rooney flew all 64 of the couple's guests into Portofino, Italy, where they were married in a 17th century villa. Afterwards, the wedding party celebrated at the medieval Abbey of Cervara, while being entertained by Irish boy band Westlife – a performance that racked up a $670,000 cost on its own. Don't feel too sorry for the (then) newlyweds though – they were offered a sum of $4.2 million for exclusive rights to their wedding day photos, which helped take care of at least half their costs. We're not sure if anyone would pay for our wedding photos, but it's certainly worth a try!