Top 7 Slot Tips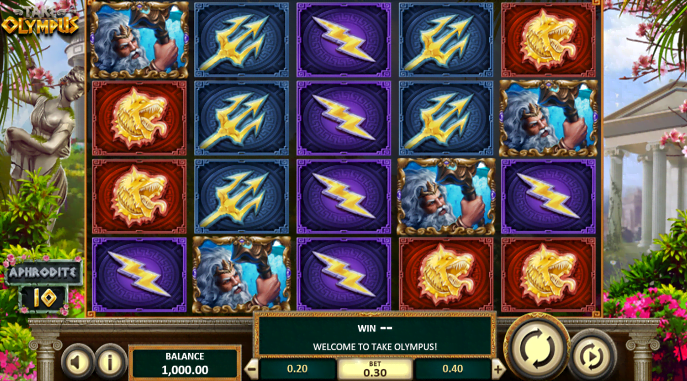 It goes without saying that slots are among some of the most popular games at any online casino – they're bright, they're colourful, they're endlessly engaging, and if you're lucky enough, they can be hugely rewarding too. So are there any tips or tricks you can use to ensure you make the most of every slots session? While payouts rely entirely on luck (sorry, no big winning strategies here) there are some pointers you can take note of to help you enjoy your slots play to the max.
1. Claim those no deposit bonuses. You see them all the time at online casinos – no deposit bonuses offered to new players as sign-up incentives. No cash down, no real money investment needed – just sign up and you'll have X amount of free money to play on slots (usually a certain game, or a specific selection of games). So what's the down side? Well, there aren't any. Provided you read and stick to the terms and conditions, and don't request a withdrawal before you've met the bonus wagering requirements, you're free to use your bonus to spin and (hopefully) win. It's a great way to try out online slots, particularly if you're a beginner, and the best part is, you'll be using free money to place your bets! Sign us up please!
2. Claim those free spins too. These work in much the same way as no deposit bonuses, although instead of the casino giving you free money to play with, here they'll give you free spins to use on a particular online slot. Again, you'll need to read the terms and conditions to ensure that you adhere to the casino's guidelines on withdrawals and wagering requirements, but as long as your play is above board, you'll be able to enjoy your free spins to the max. Even better, you'll get a feel for an online slot you may not necessarily have chosen to play otherwise, so it could broaden your gaming horizons at the same time – always a good thing!
3. Do your homework. Yes, we know that we bring this point up pretty much every time we give you a list of tips and tricks, but that's because it's so important! Before signing up with an online casino and claiming a no deposit or a free spins bonus, it's crucial that you browse the various gaming venues and bonuses available to make sure you find the one that's offering you the most value. Take a look at the bonus terms and conditions, find out if there are any unreasonable strings attached, if there's a limit to how much you're allowed to withdraw, and if the wagering requirements make sense to you. Then assess whether the bonus you're thinking of claiming works well for you, or if you can do better elsewhere. We know it's tempting to want to sign up with the first online casino you come across, but taking a minute before making your choice could turn out to be a hugely lucrative decision in the long run.
4. Look at games developers. Microgaming, NetEnt, Playtech – when you play a game developed by the big guns of online slots, you know you're playing a game you can trust, from quality to engagement to payouts. That's why it's so important to play a game from a reputable provider – because while games depend on luck and the RNG (Random Number Generator) you don't want to be playing a sub-standard game that hardly pays out, or only ever pays out in the bonus feature which is impossible to trigger in the first place. There are plenty of top providers out there, from the long-established big names to exciting up-and-coming developers – do a little research, have a read on forums to see which developers are gaining traction, and make sure you're playing with a provider you can depend on. Because while playing slots is first and foremost about having fun, a little winning goes a long way!
5. Look at games too. Once you've settled on a range of providers you'd like to explore, it's time to choose actual games to play, and here's where a little knowledge of figures could stand you in good stead. Playing slots is all about the RTP – Return to Player. Represented as a percentage, the RTP is the rate at which the slot theoretically pays out to the player over time, so the higher the RTP, the better the winning chances for you. Of course it's important to remember that just because a slot has a relatively high RTP, it doesn't necessarily mean that it's guaranteed to pay out to you, as the outcome of every spin is completely random and completely fair, and managed by the casino's RNG at all times. But nevertheless, it's always better to go for a slot with a high RTP regardless – who knows what kind of payouts could end up coming your way?
6. Keep your cool. Slots are fast-paced and action-packed and a huge adrenaline rush from start to finish – and if you don't keep your head about you, it's easy to get caught up in the excitement and blow through your bankroll in a matter of seconds. That's why it's so important to breathe, take your time, and play it cool. Make sure you're always playing within your means, no matter how tempting that top jackpot might look, and that you're always making calm, level-headed decisions. Once you hit that big payout you've been aiming for, then you can go crazy – until then though, keep it together like the boss player you are.
7. Look for small progressives. And also big ones. There's no doubt about it – if you're looking for the big money then you're looking at progressives. But which progressives exactly should you be playing? Well, if you want the best chance of winning a progressive, it pays to look at the progressives with the smaller jackpots, as these are the slots that pay out the most often, relatively speaking. However, if you're after those giant multi-million jackpots then the big progressives are the only way to go. You'll need to bet max if you want a shot at the top payouts, so make sure your bankroll can take the heat. Then just be patient and stay in the game for as long as you can afford it. Who knows – that life-changing payout could soon be an unbelievable reality!
Happy Spinning 🙂