Want to be a successful gambler?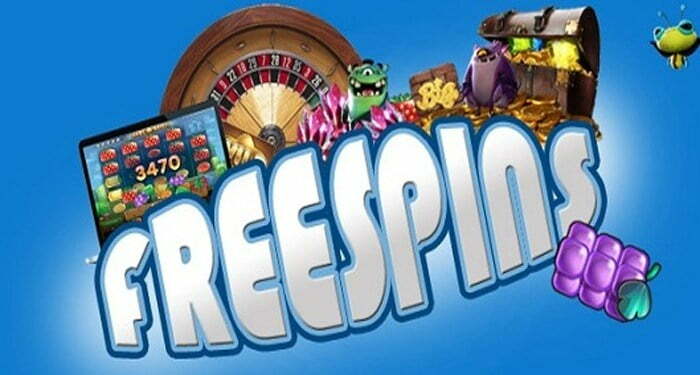 Silly question, of course you do. But there's a little more to it than just wanting to be successful – you have to work at it too. How? By following our handy tips of course – that's what we're here for!
Play for free
Or if you prefer, you can call it practising. Yes, we realise it sounds a little counter-productive – playing for free in order to get better at winning real money. But the only way to get better at anything in life is by practising and gaining experience. And the same is true for gambling too. The more real-life experience you can acquire by playing for free, the more real money you can ultimately win.
So don't bypass the free versions of games and head straight to the real thing – take some time to get comfortable first. Whether you're new to gambling altogether, or there's simply a new game you'd like to try out, play for free and familiarise yourself with the process first. You'll gain the experience you need in a fun, risk-free environment, and you'll be less likely to make any costly mistakes when it does actually count. It's not only beginners who play for free – winners do too.
Build your bankroll
You have to spend money to make money, as the saying goes, and that applies just as much to gambling as it does to real-life finances. Successful gambling is all about the bankroll, and being able to manage your money effectively is every bit as useful a skill as knowing how to play Blackjack or Roulette.
For starters, you'll need to actually have some money in your account when you begin playing, and very often new players will build their bankroll with deposit bonuses – investing some of their own funds, and adding their casino bonus money to the pot. Boom – instant bankroll! That's just the beginning though, because you'll need to look after it, and most likely add to it as you go too. A bankroll that's too small will lead you to playing more cautiously than you normally would, and while we're not endorsing expensive risk-taking, it's better to play with a certain level of comfort and freedom than it is to play with nerves and anxiety. All of which means having a decent cushion to protect you from any falls, and having a steady cash flow. So, keep your bankroll healthy and your decisions informed, and you'll be onto a winner!
Set yourself a loss limit
This goes back to building your bankroll, but it's also just good gambling advice. In order to get better at managing your gambling funds (which is key to getting better at gambling in general) you absolutely need to set yourself loss limits for every gambling session. What is a loss limit? It's an amount that you can lose without it affecting your bankroll negatively. Because you will lose when you gamble – it's part and parcel of the process. What you don't want is to be in a position where you've lost so much that you can't afford to play anymore.
To avoid this (because you always want to come back and play another day), set yourself a daily loss limit, and stick to it. That means having the discipline to walk away from your session as soon as you hit your limit, no matter how tempting it might be to stay and play a little longer. If you start thinking about chasing your losses, you're on thin ice, and you're demonstrating irresponsible gambling behaviour. Rather cut your losses, end your session, and return the next day when you're in a healthier headspace. That's what makes a real winner.
Get your game on
And by that we mean try as many different types of games as possible. You might think you're only at the casino to play slots, but then as soon as you try video poker, you've found your home. Or you could be a Roulette player who turns out to be a huge Craps fan. The point is that you won't know what you love until you try everything – and you won't have as much fun either. Sure, once you've found the games you know you enjoy you can turn your attention to becoming more experienced in them (practice makes perfect!) but when you're just starting out, take your pick of the games on offer and see what sparks your interest. Even if you're a veteran player, you could find something new to love. Plus it'll make your casino experience that much more colourful, and it'll ensure you never get bored either. Play away!
Join in the tournament action
Nothing brings success (or winnings) quicker than a casino tournament – all you need to do is seize the opportunity and hone your game play skills. Keep an eye out for any kinds of tournaments on offer, and have a go, even if you're a complete beginner. Just make sure to keep an eye on your bankroll to ensure you can afford it, and get the tournament experience you need to succeed. You'll be able to up your skill level, learn more effective strategies, become comfortable in a tournament setting, and hopefully win some money too – what's not to love?
Never stop learning
No matter how experienced you are at gambling online, when you stop learning, you stop improving, so make it a habit to constantly be curious. Read forums, learn the best tips and tricks, refresh your memory on rules and strategy, and constantly be on the lookout for new games, new bonuses, and new winning opportunities. Resist the urge to get stuck in a rut – it'll feel comfortable but that's because you won't be pushing or challenging yourself. Anything worth having in life requires effort, so put a little into your gambling, and you could soon be getting a lot more out of it than you ever expected!
Ready to put your new-found knowledge to the test? Take our advice to heart and the sky could soon be the limit – good luck!
Happy Spinning 🙂