Fluffy Paws Slot Release!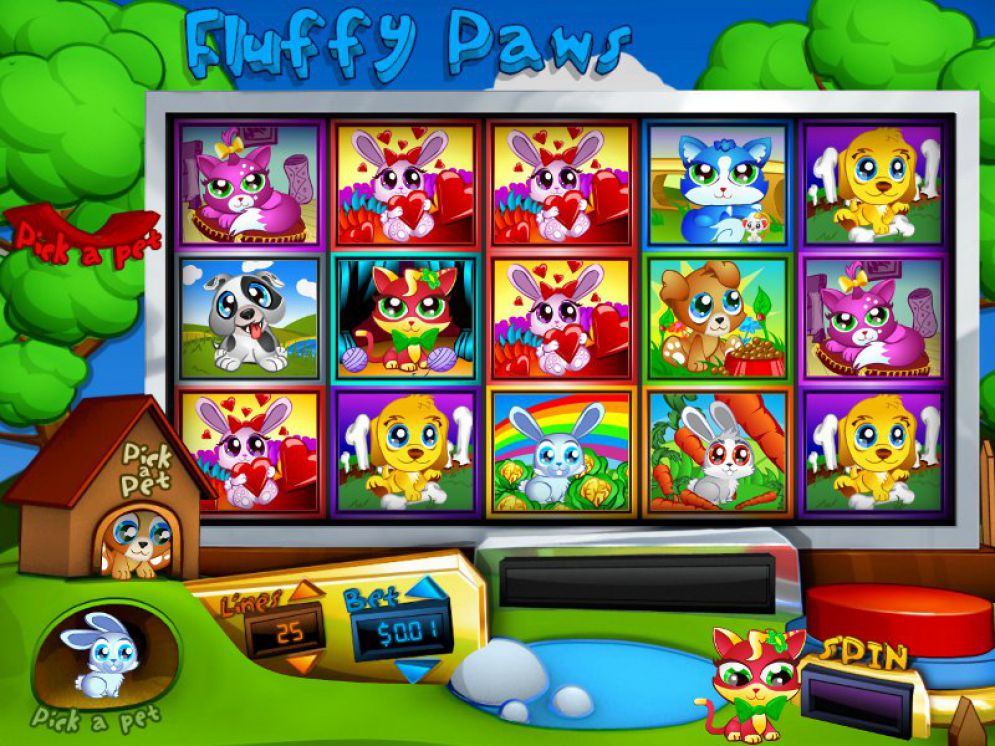 Fluffy Paws is one of the cutest slots I have EVER played. This 5-reel and 25-payline game has a colorful, video-game backdrop with cute animal cartoons. Before you start this game, always remember to pull up a paytable so you don't miss out on any wins and adjust your betting ranges accordingly to ensure you do not over or under bet! You can even set it to auto bet but, where's the fun in that!?
The puppy symbol is the highest paying symbol and 5 in a row will complete any winning payline and awards a jackpot of 1500 coins! The main characters are of course, a puppy, a kitty and a bunny however, you will definitely see other cute animals along the way. All 3 main characters will give you different prizes. For instance, the bunny gives you 10 free spins with a double win while the kitty will give you 8 free spins with the kitty being an expanding wild. Lastly, the puppy will give you 5 free spins and a "Dig it up" bonus round! As the name suggests, you will look for buried bones in the background and, dig them up 😛
Another really cool thing I enjoyed about Fluffy Paws is, you can switch up your characters before starting up the game. Puppy, Bunny or Kitty. My favorite is of course the puppy but maybe I am impartial being a dog person!
Who will give it a try!? Happy Spinning 🙂