How to Run Your Own Online Casino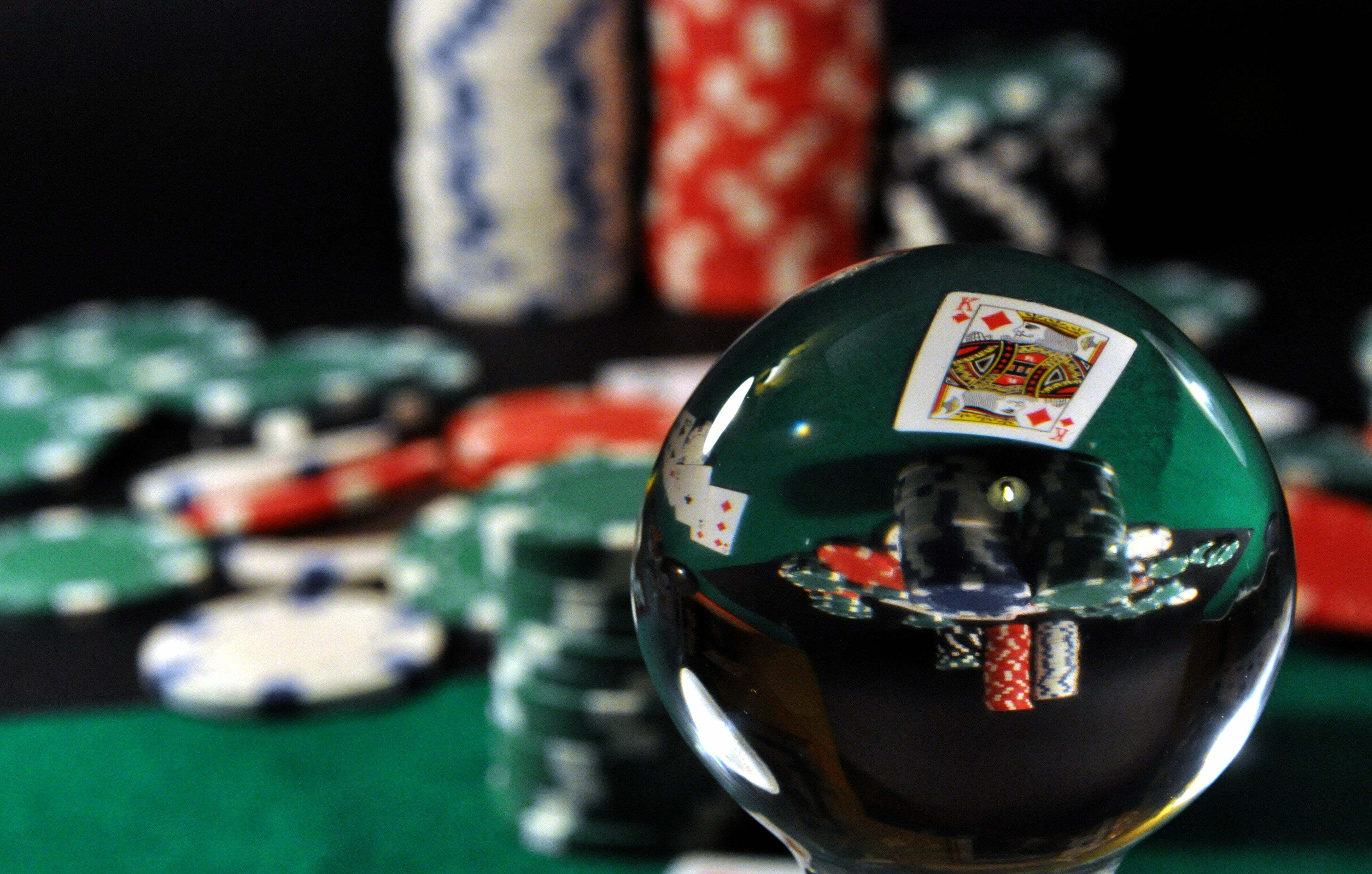 How to run your own online casino
Ever wondered what goes into setting up an online casino? Or considered opening up one of your own? Take a look at the process involved in getting a virtual casino from concept to launch, and see what makes gambling such big business.
Where to start
In an industry that rakes in billions of dollars annually, it's no wonder that more and more online casinos are opening up shop every year. And with every new casino that goes live, it becomes more and more challenging for one business to set itself apart from another – something that business owners need to keep in mind when looking to differentiate themselves from competitors.
That said, what exactly is involved in setting up an online casino from scratch? Actually, just five simple things. Put these in place and you'll be well on your way to earning a piece of the very large gambling pie… so let's get to it!
1. Choose your software
Arguably the most important step in setting up an online casino, the choice of iGaming software is crucial to any casino operator's success. Not only do you want to partner with a provider that offers premium quality, you want one with experience and in-depth knowledge of the industry itself.
While it is possible to select and integrate games independently, by far the easiest and most convenient way to set up an online casino is by choosing a white-label solution – a product or service developed by one company and sold to another, who brand it as their own.
In this case, your white-label solution will be a comprehensive online casino package, one including (but not limited to) features such as:
A cross-platform solution
A wide variety of hundreds of casino games, with classic and new options
Secure payment options with multi-currency functionality and support
An easy-to-use navigation and interface
Multi-language functionality
Customer support
A gambling license
CRM, mailing and affiliate systems
Additionally, you may also want to bear the following considerations in mind when making your choice:
What type of platform do you want to offer your customers?
Do you want to offer only one type of game (e.g. slots) or do you want to offer a wide variety (e.g. Blackjack, Roulette, Craps, etc)?
Do you want to offer alternative forms of gaming, like live dealer or mobile?
Do you want to offer sports betting?
Do you want to offer features such as player stats, chat rooms, tournament play or more?
The answers to these questions will help inform your choice of software provider and give you a clear idea as to which is best to partner with. Then once your white-label solution is in place, you'll have the framework for your casino set – and you'll have fully customisable software that you'll be able to tailor-make to your specific needs.
What's more, with payment options, support, and licensing included, you'll save valuable time and money, making a white-label solution by far the most cost-effective option for you. Choose from providers such as Evolution Gaming, Yggdrasil, Betsoft, Microgaming, Pragmatic Play, NetEnt, Playtech, RTG or many more, and you'll be well on your way to opening your doors and taking bets.
2. Get your gambling licence
With the number of regulatory requirements in place, obtaining a gambling license for an online casino isn't quite as easy as it sounds. If you've chosen the white-label solution route, you can simply choose to become a licensee of your software provider, which will help to cut costs and red tape. If you've decided to go another route, however, you'll need to choose the jurisdiction from which you'd like to operate, such as Malta, the Isle of Man, Gibraltar, Kahnawake or similar.
When selecting a jurisdiction, you'll need to bear certain considerations in mind, such as costs and taxes, the length of the application process, your profitability, any licensing requirements your casino will need to abide by, and the reputation of the jurisdiction itself. What's more, while well-known jurisdictions like Malta, the Isle of Man, Gibraltar, Kahnawake and more do offer gambling licenses to a number of countries, it's worth bearing in mind that local legislation will always win out, should there be a conflict with any international laws.
Another point to consider is that in certain jurisdictions the application process can take anywhere from six months to a year, so if you're looking to start doing business in the next few weeks, you may be in for a surprise. Rather than cutting any corners though, it's best to abide by all legal requirements, and to obtain your license lawfully. The more you can do to establish yourself as a legitimate online casino with a spotless reputation, the better.
3. Choose your payment options
All casino players are different, which means they're going to want to transact in different ways. What that means for you, is that if you want to offer a successful online gambling product, you need to offer a multitude of banking options too, each one safe, secure, reliable, and world-renowned.
If you've chosen a white-label solution, you won't need to worry much about payment providers, as part of your package will include payment services and processing, multi-currency support, risk management and fraud detection and prevention. If you haven't gone with a white-label solution however, then you'll need to choose your products carefully to ensure they offer the highest level of quality and service possible, while being fully secure and trustworthy at the same time.
Once you have a payment platform that's flexible, that's completely safe and secure, and that offers top payment options and multi-currency support, you'll have what you need to facilitate quick and easy deposits and withdrawals – and you'll be that much closer to getting your new online casino off the ground.
4. Choose a look and feel
So far we've talked about operations and frameworks and platforms – very necessary but not very exciting. What is exciting in the process of developing an online casino is the front end – what your casino looks like, what its personality is, how it talks to its players, the image it projects. These are all crucial in differentiating your casino from the thousands of other gaming venues out there, so it's worth investing time and money in a look and feel that sets you apart from the rest and marks you as being distinctive, vibrant and fresh.
So how do you create a design and a brand identity that's meaningful and memorable?
Choose a name that's original and catchy.
If you're going with a theme, choose one that hasn't been used before – you don't want to give yourself even more competition than you already have.
Stay away from clutter and busyness when it comes to graphics and design. The simpler, the better.
Avoid using heavy graphics or any kind of audio or video elements that could affect website loading times or game play – the longer your player has to wait, the more chance you have of losing them.
Speak to your players in a way they can relate to. Create a connection with them right from the start, and they'll be more likely to keep coming back.
The more captivating and the more compelling your casino is, the more players will be attracted to it – and that's exactly what keeps them placing bets time after time!
5. Invest in a marketing strategy
Think you can just take your online casino live and then leave it? Think again! In order to first acquire new players and then convert them to regular players, you'll need a sound marketing strategy in place – one that takes what your competitors are doing, and does it better.
First things first, you'll need to concentrate on your launch – making a huge splash that leaves an impression in the minds of prospective players, and gets them interested enough to visit your website and take a look. Then you'll need a bonus offer that's enticing enough to get players through the door, opening an account, and playing.
It's at this point that many casino operators make the mistake of leaving their players to their own devices, concentrating only on acquiring as many new players as possible, and forgetting about their existing players entirely. In order to keep all of your players, both new and old, excited, interested and engaged, you'll need a retention strategy as well as an acquisition strategy – a way of motivating existing players to keep coming back, and keep placing their bets. Think loyalty programmes, regular tournaments, monthly promotions, games promotions, prize giveaways, freerolls, affiliate bonuses – anything designed to get players logging onto their software and playing regularly. Get that right and you'll have found the secret to success – an online casino that players love returning to time and time again.
While there are a few steps to setting up a new online casino, if you're considering starting your own gambling site, it's a route worth investigating. All you need to do is put a solid framework in place, tick all the operational and legal boxes, and you could soon be opening the doors to your very own online casino. Talk about hitting the jackpot!
Happy Spinning 🙂