Rule the reels with King Cashalot online slot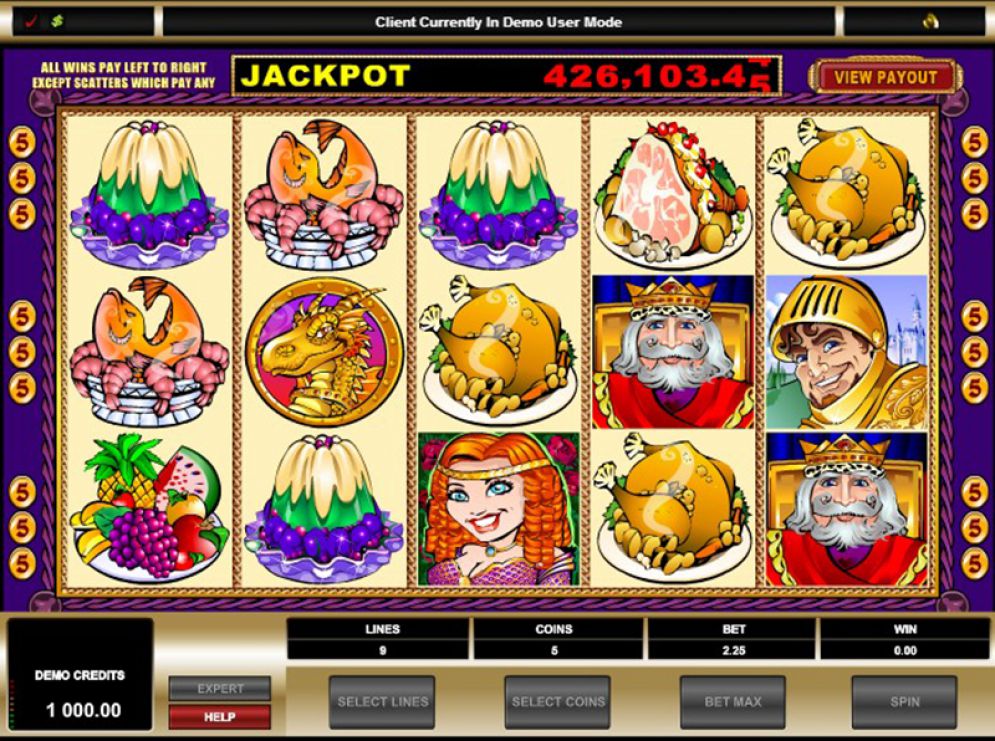 'Rival' Gaming is right. That's because this games developer has declared itself a rival indeed by releasing a brand-new slot with an almost identical name to an existing one owned and operated by Microgaming. Look out King Cashalot, here comes King Kashalot, and it's ready to take the throne!
While we're not sure how Microgaming feels about this, the slot's been up and running since October 2018, so if they're going to make a move against it, that's a play that's still to happen. In the meantime, you can make your own play on this royal court-themed slot, and see if it pays off for you!
All hail King Kashalot!
Like the original Microgaming slot, King Kashalot is set against the backdrop of a court, with cards, a Prince, Jester, Queen and more serving as loyal subjects on the reels, with the main King Kashalot icon reigning supreme. Unlike its rival however, King Kashalot isn't a progressive jackpot – but it does offer features like wilds, scatters, a bonus feature, free spins and even a stacked wild too. Is it enough to beat King Cashalot at its game? Let's take a look.
First things first, you'll be bowing down before 5 reels and 25 paylines, with a minimum coin value of $0.01 per line, and $0.25 in total. The bigger your budget, the more you'll be able to bet – which, if you go for broke and bet max to win max, will be in the region of around $250. A king's ransom indeed!
So what entertainment can you look forward to in King Kashalot's court? First of all there's King Kashalot himself, a stacked wild that can take up anywhere from one to three positions on the reel. Get the king to form a combo with matching symbols on active lines and you could see him pay off handsomely. Then there's the Prince symbol, or scatter. Find three and you'll activate the free spins feature, where your winnings could soon add up. Then there are the key and lock icons – scatters that'll lead you all the way to a thrilling bonus game known as the King's Chest. Choose between the different treasure chests within the game and reveal prizes that could turn out to be hugely rewarding!
Will King Kashalot overthrow its predecessor and lay claim to the throne? Only time will tell. Of course it also depends on the type of slots game you're drawn to. If you're more of a progressives person, King Cashalot is the slot for you. If you prefer more classic slots with bonus features built in, then place your bets on King Kashalot and let it take you all the way to winnings. Remember, however, no matter which slot you play, online gambling is all about managing your bankroll and having fun. As long as you're doing both, you'll always be a winner no matter which way the reels spin!
Happy Spinning 🙂