The newbie's guide to online casino gambling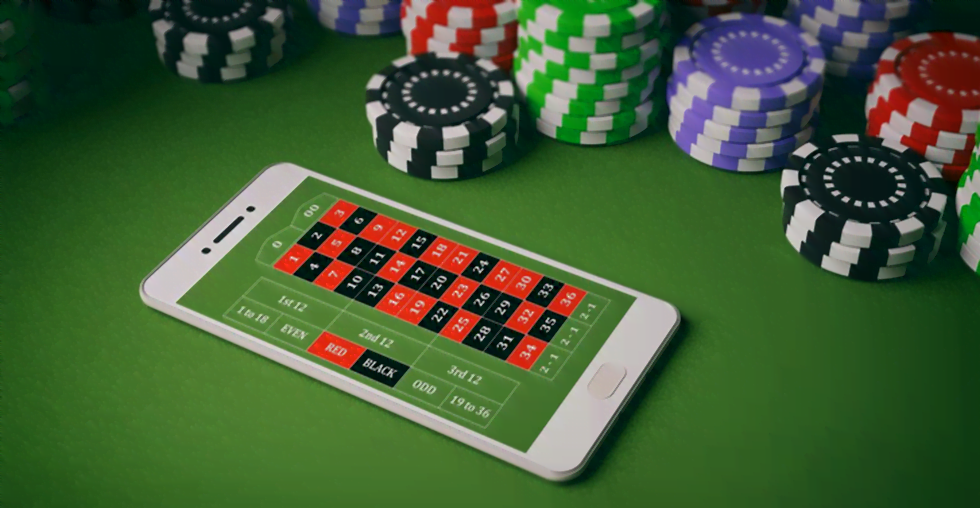 Are you new to the world of online gambling? Never placed a bet? No clue where to start? Then this is exactly the guide for you – everything you ever wanted to know about gambling online as a beginner, but were too afraid to ask. Get comfy, have a read, and you'll soon be hitting, splitting and doubling down with the best of them!
1. Do your research. Before you settle on a particular online casino to play with, it's best to do a little homework first. As a simple Google search will tell you, there are thousands upon thousands of online casinos to choose from, so how do you find the one that's right for you? Well, firstly you find one in your own language, that accepts bets in your own currency. Then you look them up online and read a few casino reviews by experts, and forum posts by players, to get a sense of how they're valued in the industry. And then you look at the casino's theme, and the type of games they offer. Once you've found a casino that can give you what you want, and you're sure it's not blacklisted or disreputable in any way, then you take the plunge.
2. Download the casino software. Or play directly in your web browser. Or play on your mobile, or your tablet. The beauty of casino technology today is that it gives you so many game play options to choose from, each with its own pros and cons. And as a new online casino player, it's up to you to decide the way you want to play. Do you want your online casino software available on your laptop? Then download. Do you want to play on your computer, but without having to store a sizeable casino software file? Then play in the Flash or instant play casino. Or do you want to play on the go, whenever and wherever? Then play at a mobile online casino and get your game on!
3. Play for free. It might sound counter-productive (yes, we know you want to play and win real money) but playing for free first can often help you win more for real later. If you're brand-new to casino gaming, choosing to play with virtual credits rather than real money will allow you to become comfortable playing within a virtual gambling environment, and will give you the freedom to test and try out a variety of different games. Spin the slots, hit the Blackjack tables, bluff your way through a Poker game – whatever you need to do to hone your skills, the free play casino will allow you to do, and more. Then as soon as you're confident in your new-found abilities, you can upgrade to real anytime you like.
4. Claim your bonus. Once you've conquered the free play casino, it's time to rule the real money tables. And the first way to start is by claiming your new player welcome bonus! One of the perks of playing for real is the sign-up bonus you'll instantly qualify for, either with a bonus code for a no deposit or free spins offer, or by making a first deposit to claim even more back from the casino. Then once your bonus money has been paid to you, it's time to hit the floor for the full real money casino experience!
5. Fund your account. Part of being a real money casino player is actually having money in your account to play with. And while you may have free bonus money to kick off your winning streak, it's always a good idea to fund your bankroll with some of your own money as well.
Despite what you might think, banking at online casinos is both wonderfully simple and safe, thanks to the wide range of world-class payment mechanisms available, and the stringent security and fraud prevention protocols in place. Simply choose your preferred deposit option in the casino cashier, make a transfer into your real money account, and, depending on your payment method, you should have available funds in minutes. Then when it's time to withdraw funds down the line, simply make a withdrawal request in the same way, submit any necessary verification documents along with your first cashout request, and wait for your withdrawal to be processed. It's easy, it's safe, and it's stress-free too – everything you need from your online banking!
6. Play to win. So you've got your bonus, you've got your bankroll, now it's time to get busy! Busy playing games that is. And what a selection you'll have to choose from – literally hundreds, depending on your choice of casino. Use your skills from the free play casino to start out with, then build on them by reading your casino's player guides, watching YouTube videos, or consulting online strategy guides for more complex betting systems. By far the best way to up your game though is simply by playing, learning from your mistakes, and adapting your approach going forward. Practice makes perfect, as the saying goes, and in the world of casinos, practice can make big big jackpots as well!
7. Reap the rewards. From player promotions and tournaments to freerolls, loyalty rewards and prize giveaways too, there's more to casino winnings than simply huge game payouts. Become a regular player and you'll be able to take advantage of your casino's loyalty programme, where you'll be able to exchange points for exclusive benefits, free cash, or even merchandise too. Then there are weekly or monthly promotions where you'll be able to win free spins, cash in your account, or fantastic prizes. And if you've got a competitive spirit, keep an eye out for any tournaments or freerolls your casino might be running, and get in on the action. There's money to be made every day, so make sure you get in on the excitement, and the winning!
8. Have fun. When all's said and done however, take away the huge prizes, the fancy strategies, and there's only one thing that's really important about gambling online, and that's having fun. At the end of the day, playing Blackjack, Poker or slots isn't about hitting the big one, it's about entertainment in its purest form, and the simple pleasures of just playing a game. So whether your luck goes up or down, whether or not the cards or the reels are in your favour, remember why you're playing online in the first place, and no matter which way the dice roll, you'll always be a winner.
Happy Spinning 🙂