Top online casino FAQ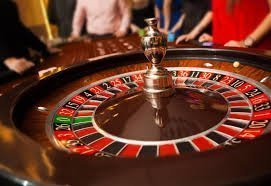 Got a question about online casino gambling? So do many people! That's why we've rounded up some of the most popular frequently asked questions at online casino sites to give you all the info you've ever wanted (and more) about gambling online. Happy reading – and playing!
1. Is it safe to play online?
We don't blame you for asking this question, especially with so many online scams and frauds being perpetrated these days. Luckily for you however, the answer is a resounding yes, if you're playing with a reputable online gaming establishment. As competition is fierce and reputation is everything, most world-class online casinos will go out of their way to ensure that their players feel safe and secure when playing online, and this can take a number of forms.
Firstly, stringent encryption technology will be in place to protect your personal information, your banking details and your financial transactions. Each separate payment mechanism will also have its own security controls in place to further protect your online deposits and withdrawals. Firewalls and anti-virus software will safeguard you from hackers, privacy policies and confidentiality agreements will secure your personal details, and up-to-date licensing will ensure your casino is regulated and follows best practices at all times. Simply check your prospective online casino's website to ensure that these protocols are in place, and make your wagers with complete peace of mind.
2. How do I know the casino isn't cheating me?
Again, a fair question. After all, at land-based casinos you can watch dealers shuffle cards and spin Roulette wheels – how do you know something dodgy isn't happening behind the scenes at an online casino, where you can't see anything?
In fact, because this is such a prevalent concern, online casinos go out of their way to ensure that their games are scrupulously fair at all times. The principle way in which this is achieved is through a Random Number Generator – a sophisticated computer algorithm that ensures every outcome of every game is completely random at all times. Even while you might not be playing, the Random Number Generator (or RNG) is always active, computing and delivering random outcomes whenever called upon. Moreover, to ensure that RNGs remain uncompromised and safe from hacking, whether internally or externally, online casinos will undergo regular auditing and testing by third party companies in order to ensure their continued game fairness and compliance with gambling best practices. All so you can gamble safe in the knowledge that your bets are fair, and your winnings are too!
3. Does free money play have any impact on real money play?
Absolutely not. The idea behind free money play is that it provides a safe environment for novice players to try out casino games and improve their gambling skills. While not all casino games are available in free play mode (such as progressive jackpots) there are more than enough slots, table games and parlour games available for beginners to test their luck and become comfortable in a virtual gambling environment. And to help them do so, their accounts are filled with free play credits as soon as they sign up, which they can then use to bet on any game, with zero risk to their real life bank balance. So go ahead – open your free play account and place your bets to your heart's content. Then once you're comfortable gambling, upgrade to real money play and enjoy real jackpot action!
4. Can I gamble online with my mobile?
You most certainly can – and your tablet too. Just as online casinos first became a thing in the mid-90s, so too has mobile casino gaming become a thing as well, and a hugely popular one at that. Now you don't have to sit at home playing on your desktop computer or your laptop – just take your gambling on the go and play on your smartphone, tablet, or any other digital device. Most online casinos these days will have some form of online version, whether via downloadable app or no-download Flash casino. Just to check to find out if yours does, and you'll be able to log on with your regular username and password and play as usual. Keep in mind that playing via an unsecured network can pose a security risk, so only play when you're sure your internet connection is completely secure. Once that's taken care of, and you have enough data (very important) you'll be able to place your bets at home, on your commute, on your lunch break, on holiday – anywhere and any time the mood strikes!
5. Can I make money at online casinos?
Well, that's the question everyone wants an answer to, isn't it. Unfortunately it's not quite as simple as a flat-out yes or no. Because while the answer is that yes, it is possible to leave with more than you brought in, there are a number of factors that need to be taken into consideration for this to happen.
Firstly, you'll need to look at the house edge on each game, which is represented as a percentage. The lower the house edge, the more chance you have of winning on a certain game. Take Blackjack, for example, which can often have as low a house edge as 1.5%, or in some cases 0.5%. What this means is that for every $100 you wager, on average you would lose just $1.50, or perhaps even $0.50, over time. Generally games of skill have a lower house edge, such as Blackjack or Poker, while games that rely completely on chance, such as slots, have a higher house edge.
Next there's your level of skill to consider. Obviously the better you are at playing a certain game, the more chance you have of a positive outcome. Moreover, when you play a game of skill, you can even reduce the house edge the more expert you become – case in point, Blackjack. However it's important to note that as there's still an element of chance involved, you always need to bear your bankroll in mind, and never bet with more than you can afford to lose. Good bankroll management is by far the most important rule of any and all online casino play, and should be top of mind at all times. It's no good being highly skilled and playing a game with a low house edge if you don't have any money in the bank. So remember to keep your wits about you, make good, well-informed decisions, and never lose sight of your account balance. Good luck!
Happy Spinning 🙂