World's Oldest Casinos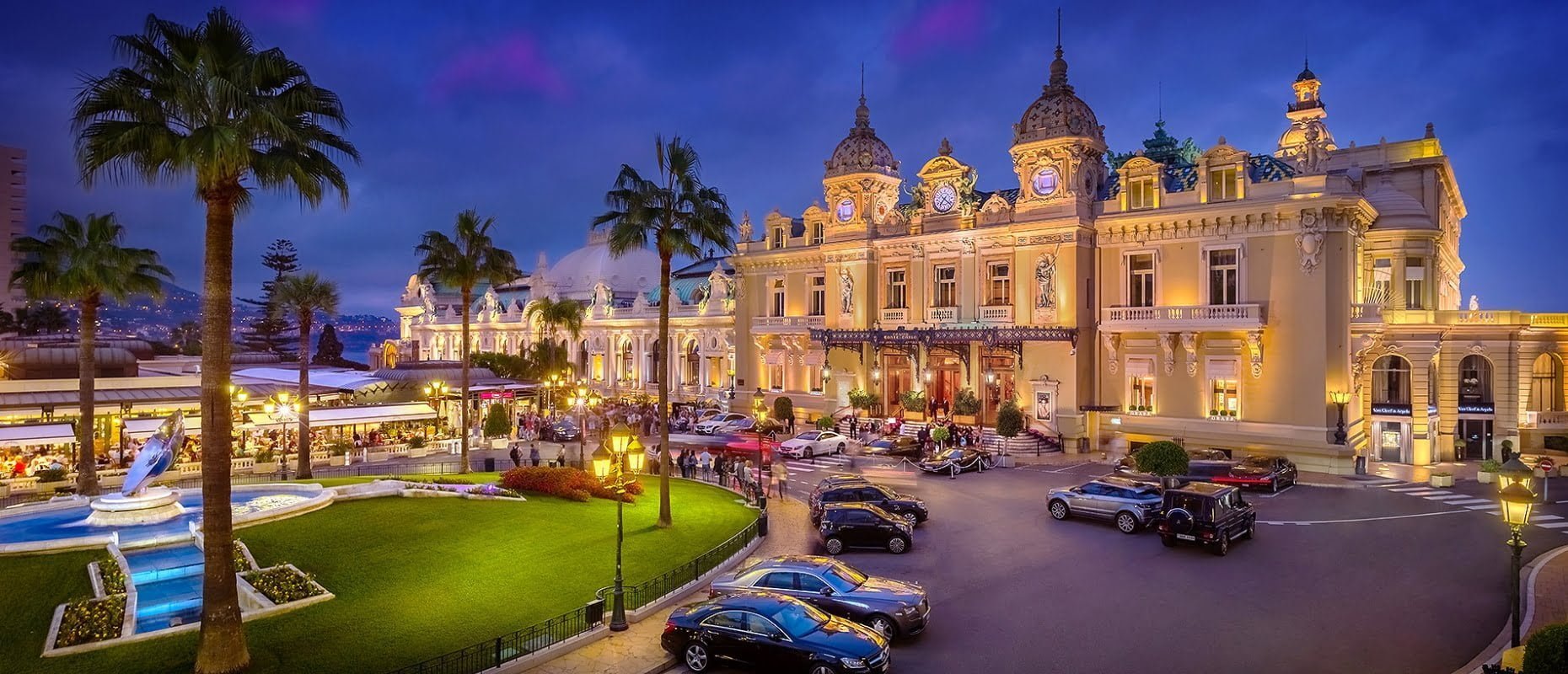 Visiting land-based casinos is always an exhilarating experience. From the lights and sounds to the huge jackpots on offer, the energy is electrifying – and it's a form of entertainment that gambling fans have been enjoying for centuries, as the world's oldest casinos can attest. You may have visited your local casino, and even stayed at a resort on holiday, but have you ever placed your bets at one of these iconic gambling destinations?
Casino de Monte Carlo
Obviously if we're talking historic, prestigious casinos, we have to mention Monte Carlo and its famed Casino de Monte Carlo – a gambling venue that's had its doors open to the rich and famous since 1856. More than simply a gaming hall, this casino is a landmark of style and sophistication, and one that every gambling enthusiast has to visit at least once in their lifetime.
Built as a commission by Princess Caroline, a member of Monaco's royal Grimaldi house, the Casino de Monte Carlo effectively saved the family from financial ruin, and today continues to build on its legacy of fame and fortune with every bet placed. Over the years it has undergone various renovations, expanded to include an opera room and additional gaming rooms, and has even attracted celebrities such as Ian Fleming, who used it as the inspiration for the casino in his first-ever James Bond novel. Small wonder then that the casino went on to serve as the location for Casino Royale, the film version of Fleming's debut novel, as well as heist movies such as Ocean's Eleven.
From Roulette and Punto Banco to Blackjack, Poker, Chemin de Fer and many more, the Casino de Monte Carlo continues to offer up a wealth of gambling delights to its players – although Monaco law prevents citizens from gambling within its halls. If you're a tourist, you'll have no problem entering though – just make sure your ballgown or tux is freshly pressed, rock up in your gleaming limo, and you'll be good to go!
Kurhaus of Baden-Baden
From Monaco to Germany, and one of the world's most beautiful casinos – the Kurhaus Casino of Baden-Baden. Built in the 1820s and coming into its own in the 1830s, the Kurhaus is an elegant representation of neo-classical design, with stately columns, lavish gaming rooms, sparkling chandeliers, and hand-painted murals decorating its iconic walls.
Have gained in popularity in the 1830s thanks to a ban on gambling in neighbouring France, the casino quickly rose to international fame, and today still retains its star-studded status – thanks in no small part to its wide range of slots and table games, as well as its on-site spa, gardens, and even its own philharmonic orchestra. Having played host to musicians such as Liszt and Brahms, and the author Dostoyevsky, the casino was also favoured by film star Marlene Dietrich, who pronounced it "the most beautiful casino in the world". Now you have to put it on your 'must-see' list, if only to find out whether you agree with her or not!
Casino de Spa
When you think historic casinos, you might not automatically think Belgium – but then you'd be missing out, as the Casino de Spa in Spa, Wallonne, Belgium, is one of the world's oldest and most esteemed casinos, having been built as far back as 1763.
Despite being destroyed by fire in 1918 and needing to be extensively rebuilt, the Casino de Spa has lost none of its charm, and today still operates under the ownership of the Circus Casino Spa Group, offering over 150 gambling machines, nine table games, a bar, a restaurant, and limitless excitement and winning potential. So if you're looking for a new holiday destination and a new gambling experience at the same, kill two birds with one stone and place your bets at the Casino de Spa. Who knows – Lady Luck could be waiting for you!
Crockfords Club
The UK's relationship with gambling is one that dates back more than 2 000 years, with the first casinos appearing on Great Britain's shores in the 19th century. One of the oldest of these, the Crockfords Club, in Mayfair, London, was established in 1826 by William Crockford as a private member's club, and soon became popular with not only the city's elite, but every illustrious visitor to London as well.
Today, Crockfords retains its status as one of the world's most exclusive casinos, and is still the playground of the privileged, the rich, and the famous, with its selection of high stakes rooms, private rooms, and variety of games from Roulette and Baccarat to Blackjack and Poker. So if you're in the mood for high-class, sophisticated gambling, you'll know exactly where to find it – no jeans or flip-flops allowed!
Casino di Venezia
We're ending off (fittingly) with the world's actual oldest casino, and while you might have guessed at it being in Monte Carlo, in fact it's in Venice – the Casino di Venezia. Officially recognised as literally the oldest casino in the world, the Casino di Venezia has been in business since 1638, originally built as a theatre with a small gambling wing open during interval.
Designed by Italian architect Mauro Codussi, the casino is in fact a Renaissance palace, having been commissioned by an art-loving nobleman who requested various frescoes and paintings on its walls by the Italian masters – many of which have still survived to this day.
After serving as a casino in its early beginnings, the building was then used as a home for Italian royalty, before becoming a favourite haunt of German composer Richard Wager – who chose the palace as his final resting place, no less. In 1946, the building was purchased and renovated by the City of Venice and reopened as a luxurious casino, over the years coming to house hundreds of slots games and table games, and playing host to world-famous tournaments such as the World Poker Tour. And as if you needed any more reason to visit it, all guests are offered a free water taxi to the casino, right up to its French-designed doors. Best you start saving, as a trip to the Casino di Venezia promises to be a once-in-a-lifetime event – one that you'll want to take full advantage of every second you're there!
Happy Spinning 🙂