Casino Industry News!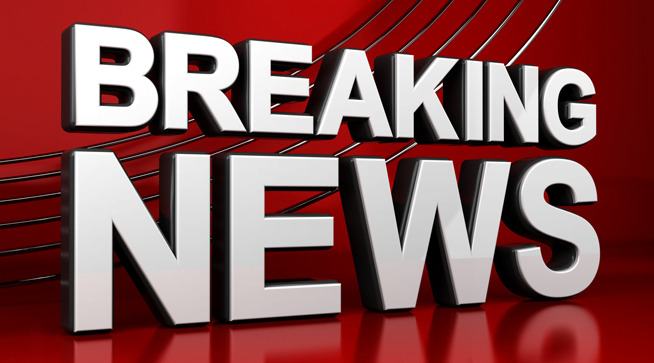 It's been a while since we checked in with the world of casinos – so if you want to know what's been making headlines in the online gambling industry lately, take a look at our round-up below.
The UK Gambling Commission lays down the law
It might surprise you to know that British gambling fans wager more per head than any other gaming nation. What should therefore come as no surprise is that such an intense level of gambling needs an equally stringent regulatory body to oversee it, ensuring fair and responsible gambling at all times.
Enter the UK Gambling Commission, an initiative that originated as a result of the Gambling Act 2005, formed with three specific objectives in mind: to maintain a fair and regulated gambling environment, to protect children and vulnerable people from the harmful effects of gambling, and to avoid any criminal activity that might be linked with gambling. Ultimately the UKGC has one overarching goal – to ensure that all operators taking part in commercial gambling, from casinos and bingo to sports betting and more, always make their players' needs and safety a priority.
While the UKGC has had success in maintaining a safe, fair gambling environment, it has needed to become far more vigilant with regards to legal, responsible gambling, particularly given the government's recent commitment to safe gambling practices. As such the Commission is taking no prisoners when it comes to any hint of irregularity, especially in the case of fines.
One such operator to fall foul of the UKGC recently is Platinum Gaming, who were given a fine to the tune of £1.6 million, for allowing a fraudster access to their facilities. Under the guidelines of the UKGC, all operators are required to ensure that all monies traded with them are legal, and that all players can afford the bets they are placing. Following a tip-off that was given to them, the UKGC determined that one player had spent an amount of £629 420 without being asked as to how they were able to afford such a large sum. After a thorough investigation, the person in question was revealed to be a fraudster, and the money was concluded to have been stolen.
Given that no questions were asked about the suspicious activity, and no proof of income was asked for, the company is now required to repay £629 420 to the victims of the fraudster's scams, and has been directed to pay a further £990 200 in restitution.
Similarly, Gibraltar's Gamesys has also come under fire for allowing three players to gamble with stolen money. Again, the Commission determined that necessary protocols had not been followed to their satisfaction, and levied a fine of £690 000, as well as a forfeiture of the £460 472 that had been wagered by the fraudsters.
What does this mean? That UK gambling operators need to take their anti-money laundering checks more seriously, and adhere to responsible gambling practices more strictly than ever. It might seem harsh, but the UKGC's role is an important and necessary one, and is instrumental in helping players feel safe and protected whenever and wherever they place their bets. Well done UKGC, keep up the good work!
Double jackpot winner robbed
How lucky do you have to be to win a casino jackpot twice? And how unlucky do you have to be to then have your winnings stolen from you? Just ask Christopher Czarnecki from Milwaukee, Wisconsin, who hit the jackpot twice at the Potawatomi Hotel and Casino, and was then robbed of his winnings a few days later.
Monday 3 June was a day like any other for Christopher Czarnecki, that is, until he played the slots and won $12 000! A few days later he repeated the winning feat, and took home another $13 000, for a win of $25 000 in total.
Unfortunately that's where his luck ran out – because after buying a used car and a safe with some of his winnings, he then became the victim of an armed home invasion on 8 June, when three men forcibly entered his home and robbed his safe of the remaining cash. While his roommate was struck with a gun, and he, his girlfriend and his mother were restrained with cable ties, none of them sustained major injuries. As for Czarnecki, he unfortunately learned the hard way to keep his winnings in the bank rather than at home. And for our part, we hope that karma does its job quickly, both for Czarnecki and his lost money, and for the burglars who are still at large.
US gambling revenue has a bumper year!
Remember back in May 2018, when we reported that the Supreme Court in New Jersey had finally overturned the federal law banning sports betting in most US states? Well, thanks to that ruling, the USA has shown a significant growth in its gambling revenue for 2018, as reported by the American Gaming Association.
According to the AGA's findings, the industry was able to generate over $9 billion in gaming taxes for local and state governments, thanks in no small part to the legalisation of sports betting last year. What's more the industry's revenue as a whole reached a record amount of over $41 billion for 2018, a 4% increase from the previous year.
What does this mean? That the decision to legalise sports betting was a hugely lucrative one, as affirmed by President and CEO of the AGA, Bill Miller: "Year after year, the commercial casino industry has reaffirmed its role as an economic powerhouse in the United States. More people than ever are experiencing the economic and social benefits of gaming in their communities, due in part of the expansion of legal sports betting across the country."
In addition to Nevada, currently six other states have implemented sports betting following the PASPA (Professional and Amateur Sports Protection Act) repeal, namely New Jersey, Delaware, Mississippi, Pennsylvania, West Virginia and Rhode Island. Will more states join them and will 2019's gambling revenue increase even further? Only time will tell!
Happy Spinning 🙂