Reel in huge jackpots with The Angler!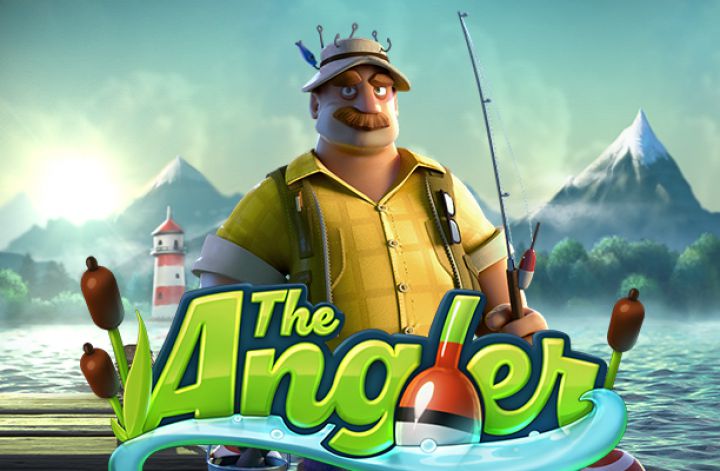 If you're not in the mood for something quite as action-packed as football or NFL, how about relaxing with a fishing rod instead? That's exactly what The Angler by Betsoft offers – a game that's themed around fishing, and offers a calming alternative to more heart-pounding sports alternatives. Also, sshhh, or you'll scare the fish (and the winnings) away!
Never been fishing before? No problem! The Angler will ease you into it nicely – and with fun symbols like turtles, clown fish and (non-threatening) hammerhead sharks swimming around, you'll feel instantly at home.
Of course every decent angler wants to hook a big one, and in this video slot you'll start your journey to winnings with 5 reels, 20 paylines, and top payouts of up to $1 750. Along the way you'll encounter a range of wilds, free spins, and scatters too, so be ready for when those bonuses hit!
Just as you're in control of your fishing line, you're in control of your betting options in The Angler too. Each of your 20 paylines is made up of 5 coins, with individual coin bets of up to $1, for a max bet of up to $100 in a single spin. That's if you're feeling flush – if you need to reel your betting in a bit, you'll be glad to know that minimum coin bets start at just $0.02.
Look out – a big one's going to bite!
Time to cast off! And most unusually, instead of a fish, you'll be looking for an octopus – in this case, the wild symbol. As usual, the wilds will substitute for all other symbols (other than those showing bonus or free spins icons) and will fall into place on reels 2 to 5. After that, there's the Bonus Bait Bucket – the scatter that you'll find on reels 1 to 3. Find one on each of these reels and you'll trigger the bonus game, where you'll be able to put your fishing skills to the test! Reel in a fish, or pull one out of the water, and the more fish you net, the more credits you'll win!
Finally there's the Pearl scatter, that'll trigger free spins as you soon as you find three of them on any of reels 3 to 5. Use your free spins, find Clingy Wilds that will stay in place as the reels spin, and you could even retrigger extra free spins for yourself too!
If you've always wanted to test your skills as an angler, now's your chance. Your fishing rod is ready and so are the reels. Get your waders on and let the winning jackpots begin!
Happy Spinning 🙂